The Associated Work Requests feature allows users to associate different work requests with one another, as long as they are from the same module. For example, if you have a project that involves several maintenance requests, you can create a bi-directional link between all of those maintenance requests (i.e. the link automatically appears on both the request which form you're editing and the request you're linking to).
To turn on this feature, navigate to your General Admin Settings and select Allow associating requests for each of the modules you'd like this feature to apply:

Once turned on, you can give access to this feature based on User Type. This access can be modified accordingly:

With access to this feature, users can easily choose which requests should be associated with one other by selecting from a drop down menu when creating or editing a request: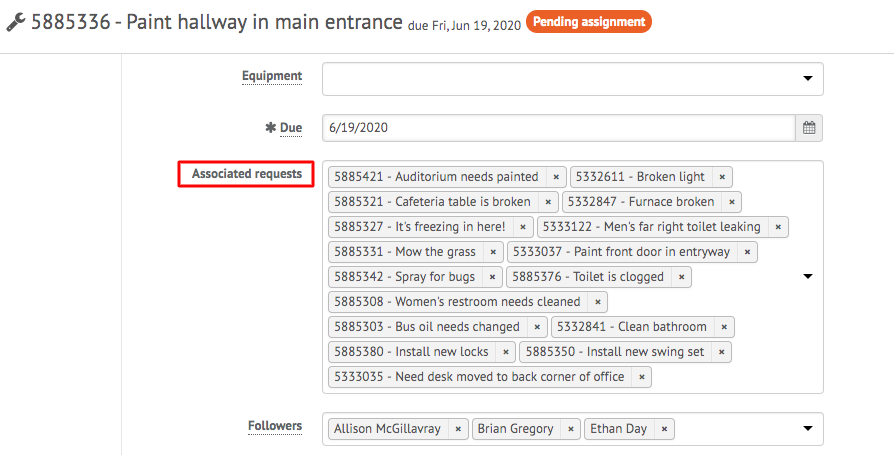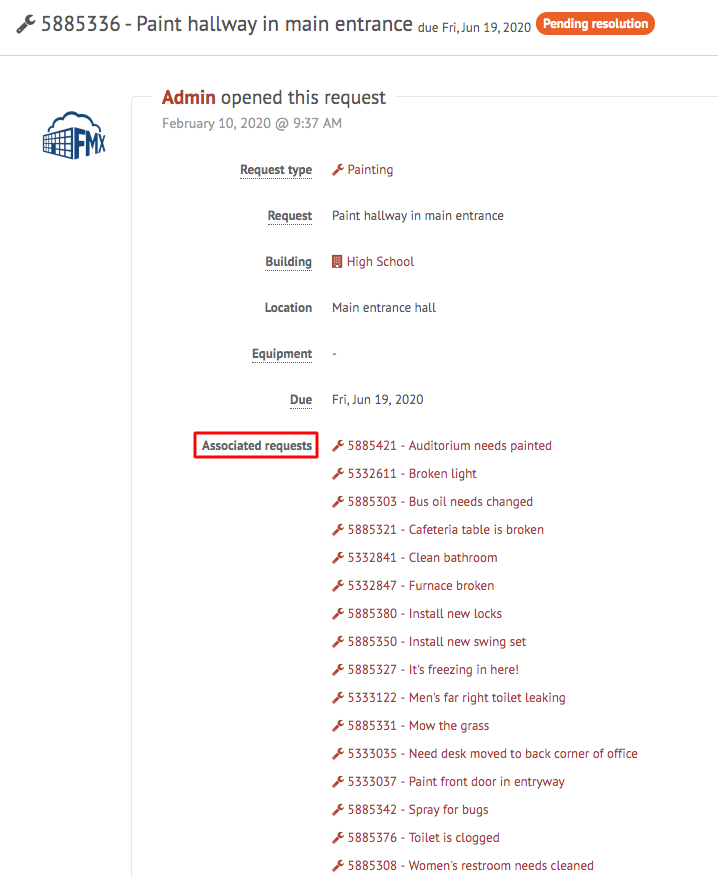 Once a request is associated with another request(s), it will automatically appear in the other requests' details. For example, "Paint hallway in main entrance" automatically appears in the details of every request it is associated with: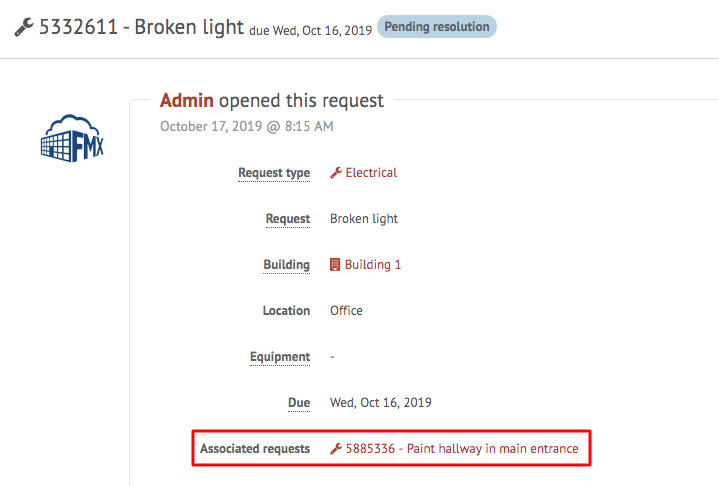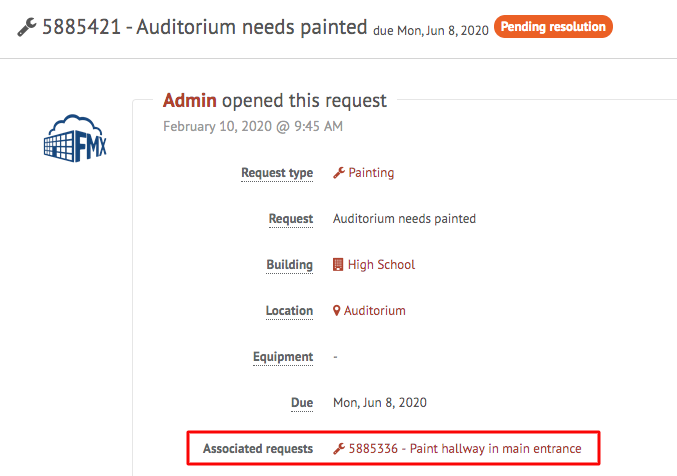 Users with access can also see associated requests from the grid view. In order to make this visible, navigate to Settings and select Associated requests from the list: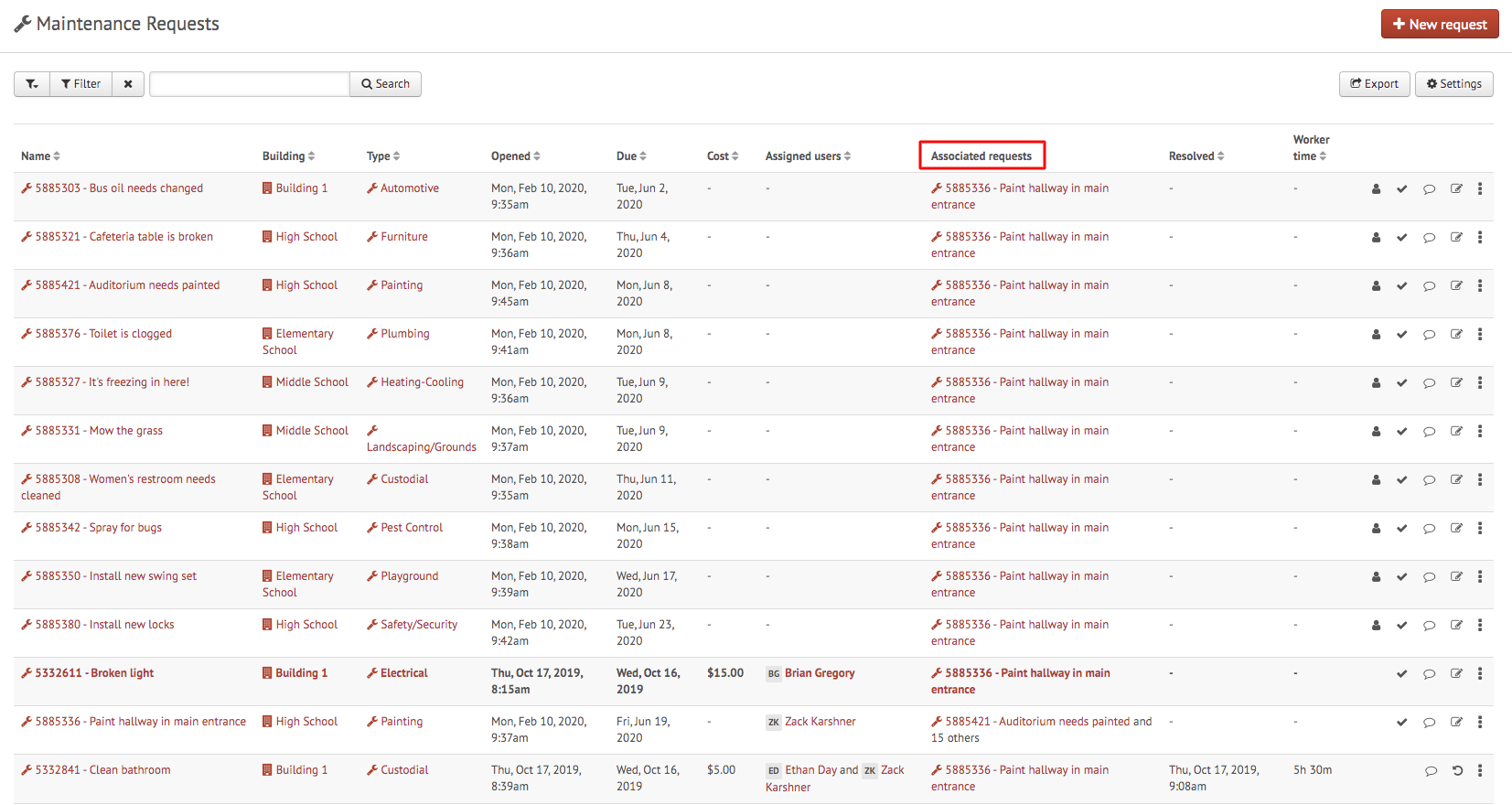 If you have any questions about this feature, please reach out to our Customer Success Team at support@gofmx.com
Was this article helpful?