There are currently 9 standard reporting dashboards that come packaged with FMX. These dashboards contain baseline key performance indicators (KPIs) that you can use to track performance and overall efficiency across your organization.

The standard reporting dashboards are as follows:
Comprehensive Costs
Comprehensive Operations
Equipment Maintenance Summary
Team Performance
Work Summary Dashboard
*Downtime Summary
*Inventory Usage Summary
*Schedule Request Summary
*Invoices Summary
*If you have not purchased the Schedule Request, Invoices, or Inventory modules, or have not enabled Equipment Downtime Tracking, these dashboards will not be needed.

A brief description of each standard reporting dashboard can be found below.

Comprehensive Costs - overview of all costs associated with PM tasks and work requests in your site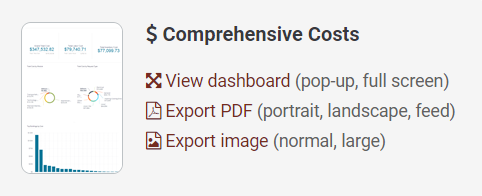 Comprehensive Operations - overview of PM tasks and work requests created and completed; trend charts over time


Equipment Maintenance Summary - cost and hours spent on equipment items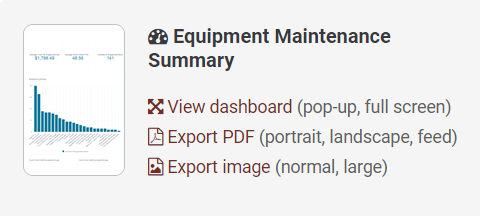 Team Performance - tracks labor hours, response time, resolution time per assigned, and resolving user.
Work Summary - tracks work requests or tasks created, opened, and resolved based on different date ranges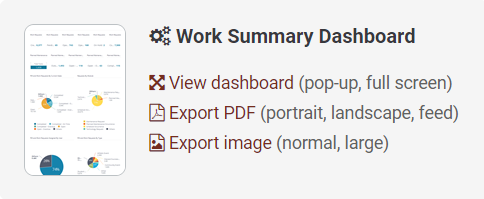 *Downtime Summary - trends across equipment items that are down in FMX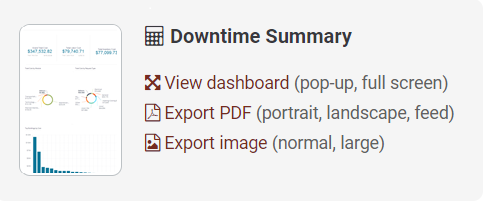 *Inventory Usage - tracks inventory usage and costs over time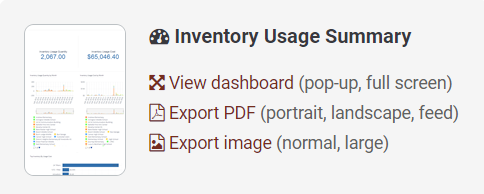 *Schedule Request Summary - overview of scheduled events in your site; includes trends across the requests as well as individual request details


*Invoices Summary - overview of invoice information including total paid amounts and remaining balances; also tracks invoices that are past due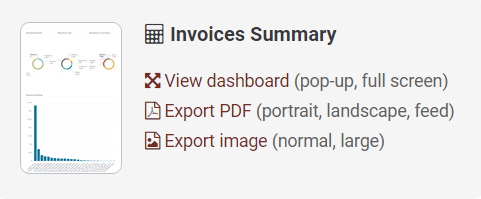 For instructions on how to access, view, and use the reporting dashboards, please click here.


Was this article helpful?