The bulk action feature needs to be turned on by FMX Support. From there, the permissions can be enabled by a site administrator. If you are a site administrator and do not see the proper bulk action permissions under the User Type settings, please reach out to your Account Manager to set this up.
Turning on Bulk Canceling via User Type Settings
Navigate to your user's user type settings. User type settings can be found in the drop-down menu in Admin Settings: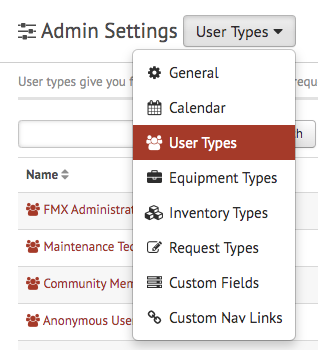 Next, navigate to the Schedule Request Access portion of your user type settings and expand the menu. Scroll down to the "bulk cancel permission" and select either Own, Accessible Buildings, or Any to turn on the feature: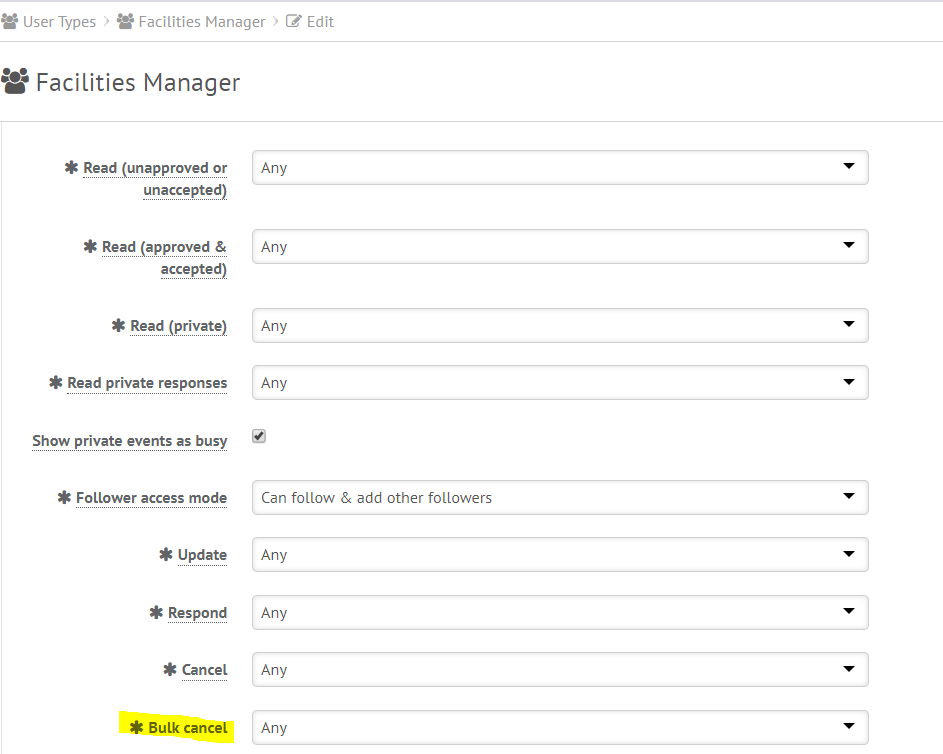 Bulk canceling schedule requests from the schedule request grids
After you turn on this feature, you should notice that check boxes appear next to each of your schedule requests and schedule request occurrences. You may now select between one and twenty check boxes at a time to bulk cancel schedule requests or schedule request occurrences.
Filter your schedule request occurrences grid to the desired date range of the requests you want to cancel. Next, select the individual check boxes next to each occurrence or select the checkbox at the top of the page to automatically select all of the occurrences on that page.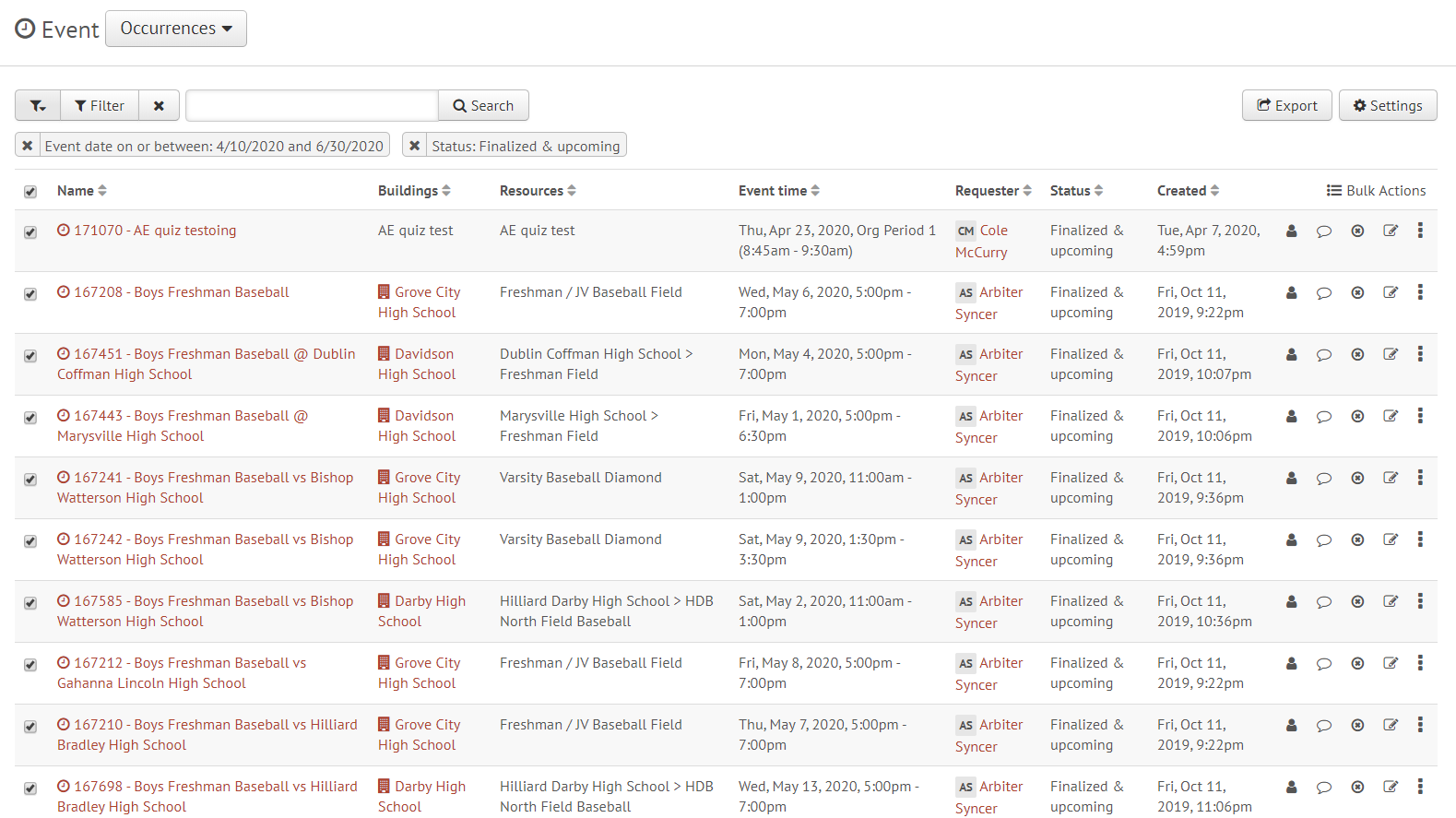 Once you've selected the occurrences you've liked to cancel, click the bulk action button at the top right of the grid and select "cancel":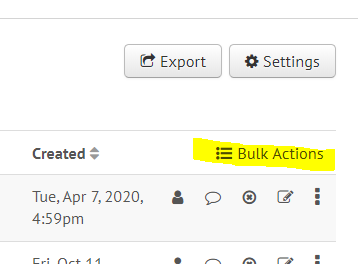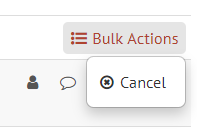 Once you click cancel, you will see a window pop up with a list of the requests you've selected, an optional text field for you to enter a cancelation reason, and a check box verifying that you intend to bulk cancel these occurrences. You must check this check box in order to complete the bulk action. Please note that only occurrences or requests that can be canceled will appear in this list. If you accidentally select an occurrence or request that cannot be canceled, FMX will skip it and move forward with canceling the requests and occurrences that can be canceled.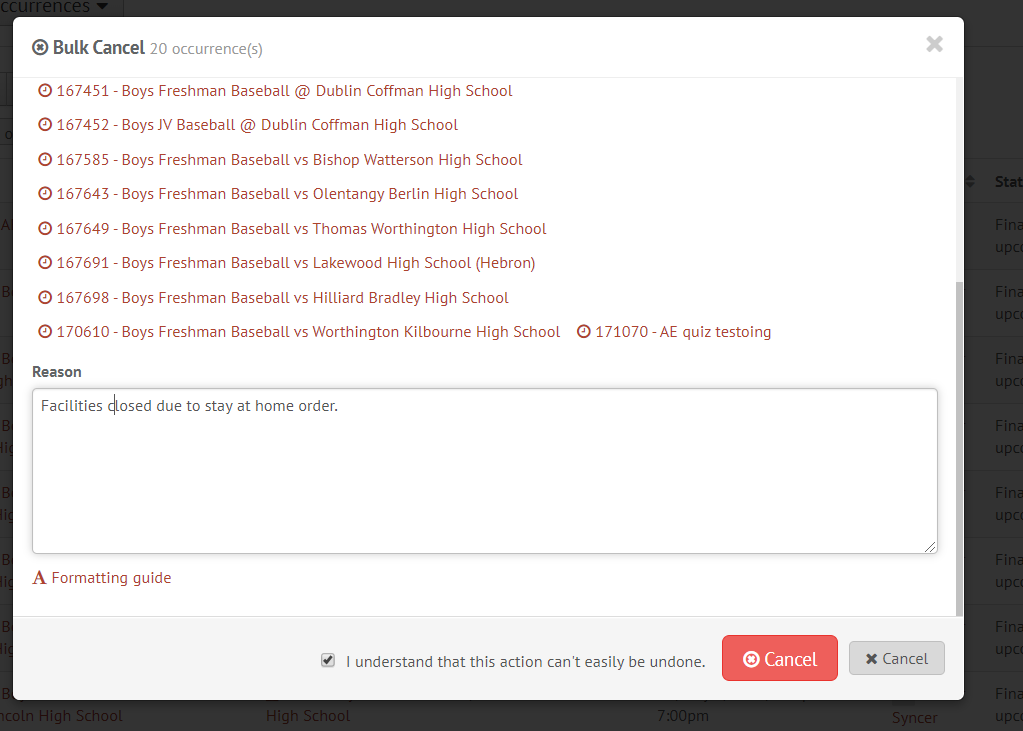 Once you cancel the occurrences, you will receive a confirmation banner at the top of your page alerting you to a successful canceling of these occurrences:

Should you need to quickly find these occurrences now or in the future, you can filter for "bulk canceled in the status drop-down of your grid filter: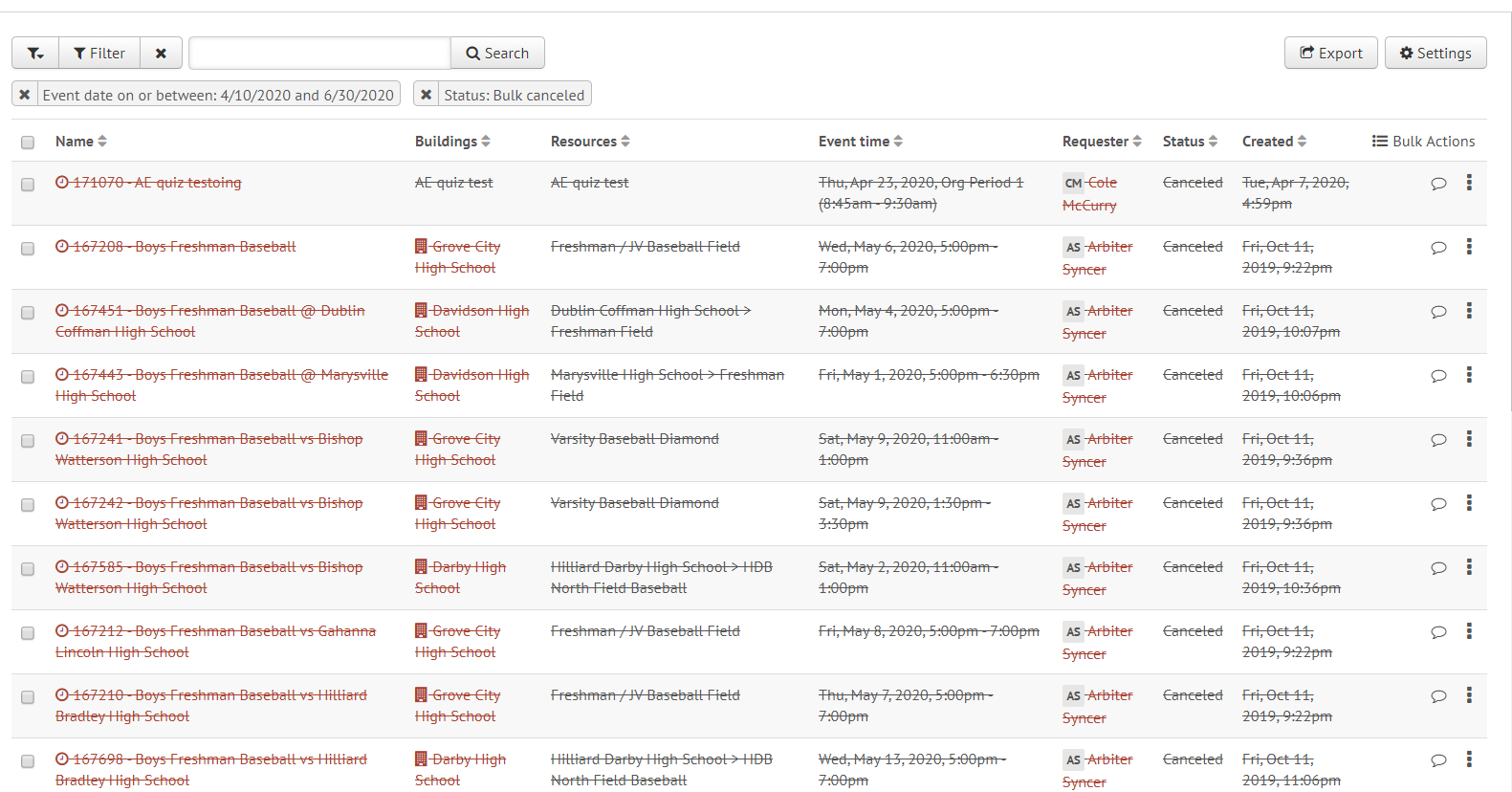 Was this article helpful?