FMX offers the ability for users to request inventory on work requests (work orders). Please follow the instructions below to see how to use this feature.
---
The Requesting Inventory feature is enabled on the module level. This permission needs to be enabled by a site administrator.

Navigate to the Admin Settings and check the Allow requesting inventory box for each work request module that you would like it to be enabled:

This feature also has a corresponding user type permission. Make sure to grant access to any User Type that you would like to have access this feature: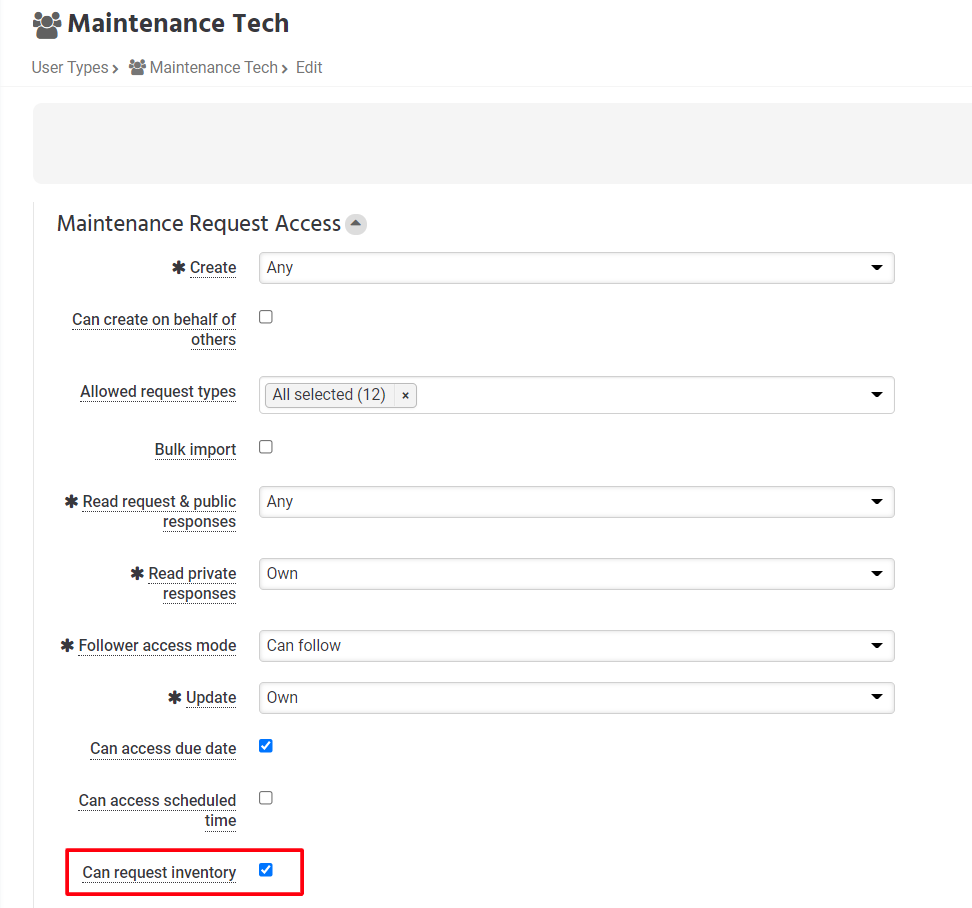 Once enabled, inventory can be requested on the enabled Work Request Module when editing or submitting the request: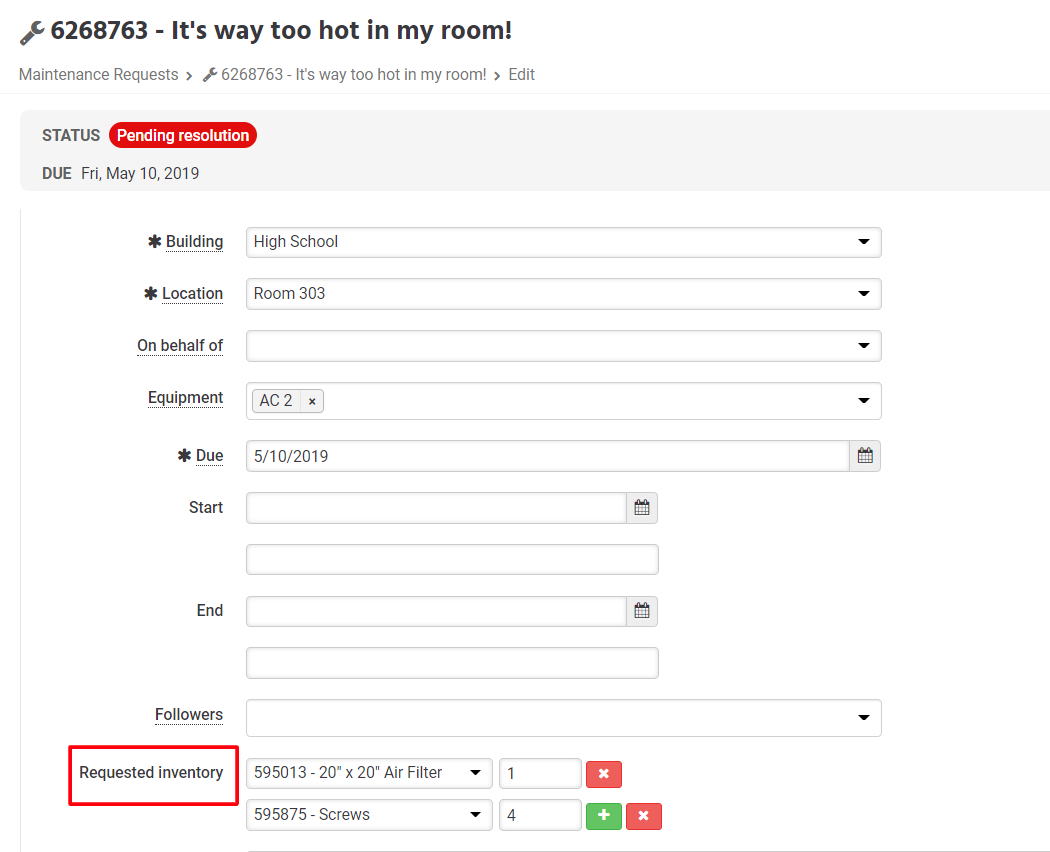 Once submitted and approved, the requested quantity will appear in the work request grid and in the inventory grid:


Recording inventory usage in responses and resolutions will "fulfill" the inventory request. If the request is resolved without fulfilling the inventory, the requested quantity for that request is still reduced to zero: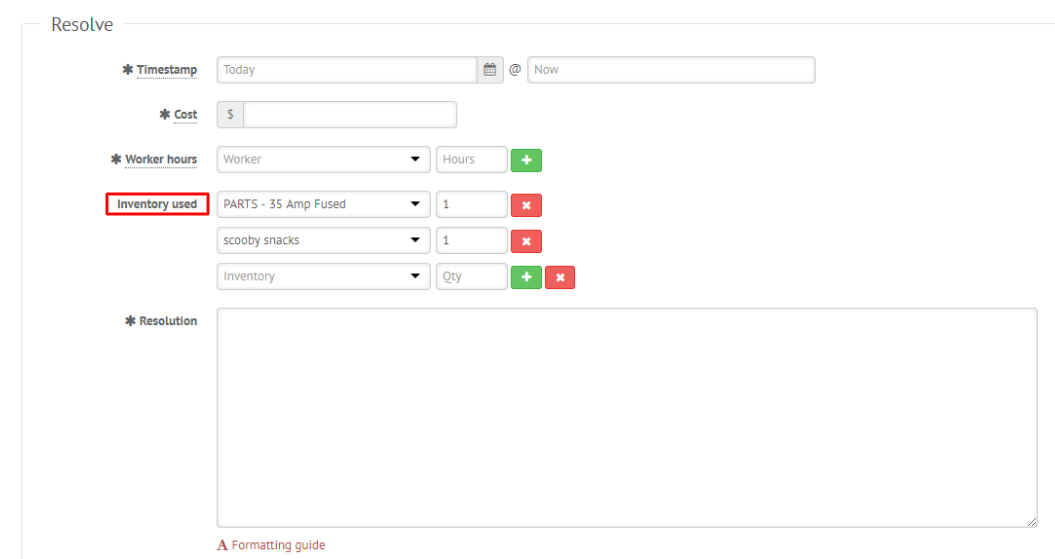 If you have any questions, or need assistance setting up this feature, please contact our Customer Success team at support@gofmx.com
Was this article helpful?