You can now add signatures to work requests (Maintenance Requests, Technology Requests, Custom modules) when submitting or editing a form. If a form is edited, it will have to be re-signed by the editor. When using this feature, best practice is to limit the ability to "update requests".
Follow the steps below to use this feature:
1. This feature can be turned on by individual Request type. Navigate to a desired Request type and scroll to where it says Requires signature on at the bottom of the page and select which stage you would like a signature to be required: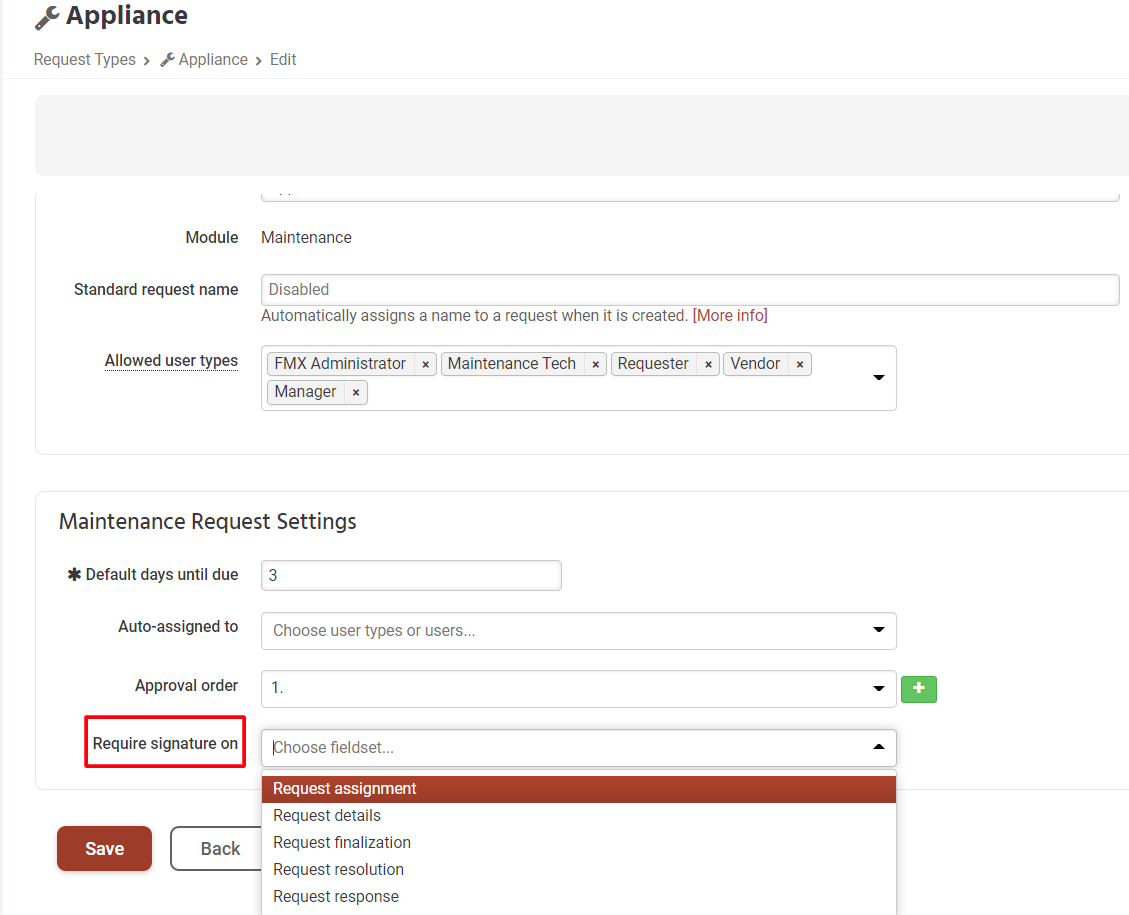 2. Click Save.
3. Once enabled, the user may choose to draw or type their name when adding their signature. This can be found at the bottom of the ticket:

4. Click the appropriate red button when ready to submit a signature (Resolve, Submit, Respond, or Save).
Was this article helpful?