You can now add the requirement of signatures to work requests (Maintenance Requests, Technology Requests, Custom Modules) when submitting or editing. This adds a required step for accountability/checks and balances purposes.
1. Requiring a signature can be turned on per Request type. Start in Admin Settings, and click the Request Types tab towards the top of your screen. Navigate to a desired Request type and click Edit.

2. Scroll to where it says Requires signature on towards the bottom of the page, and select which stage of the request you would like a signature to be required. Click Save to confirm.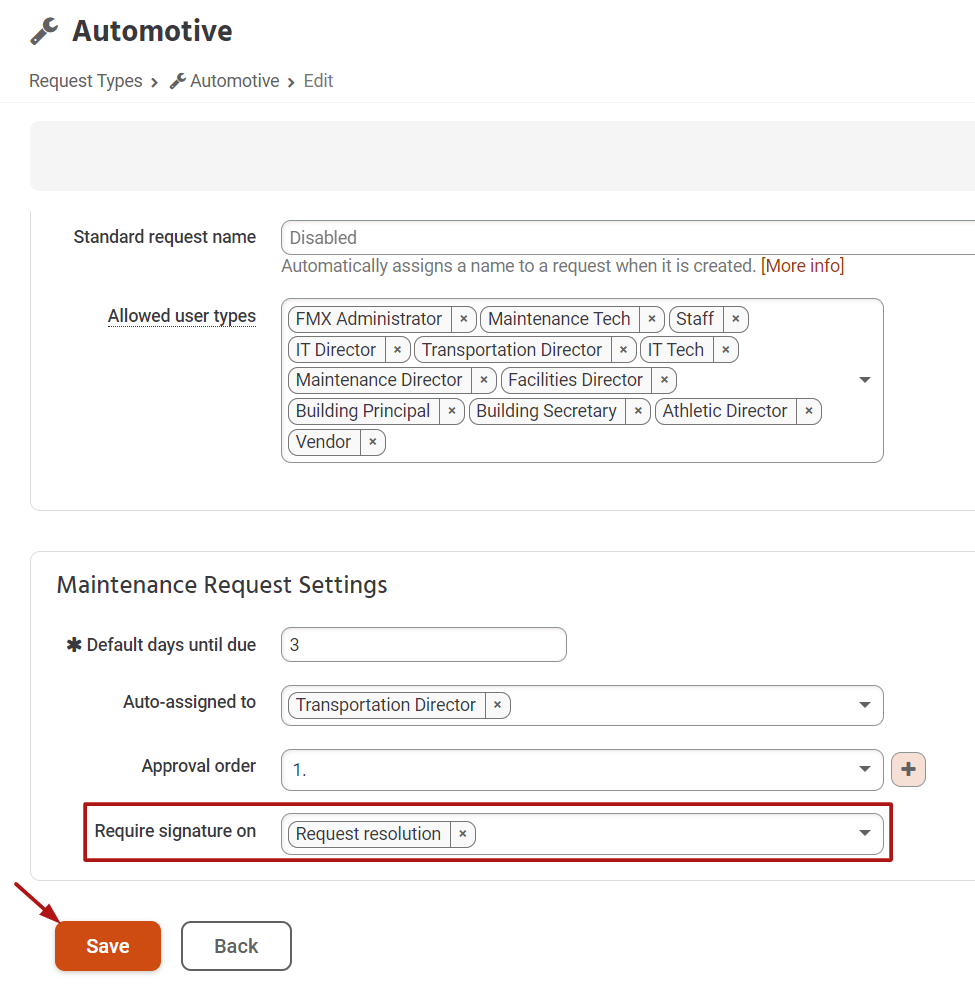 3. Once enabled, the user may choose to draw or type their name when adding their signature by clicking the highlighted button below. This can be found at the bottom of the ticket. Click the appropriate red button - depending on where you chose for this signature to be located, (Resolve, Submit, Respond, or Save) to confirm.

Was this article helpful?