Want a quick way for your users to reference the hours they've worked this week or look up requests they've submitted in the past? They can now view their personal user log from the FMX navigation menu.
The personal log is very similar to our user log feature, but it only displays information that that user can view.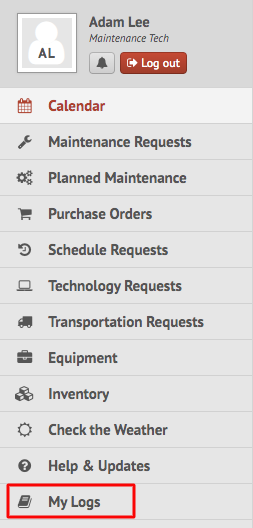 Once you click "My Logs" from the sidebar menu, you will see a grid view of all of your activity within your FMX site: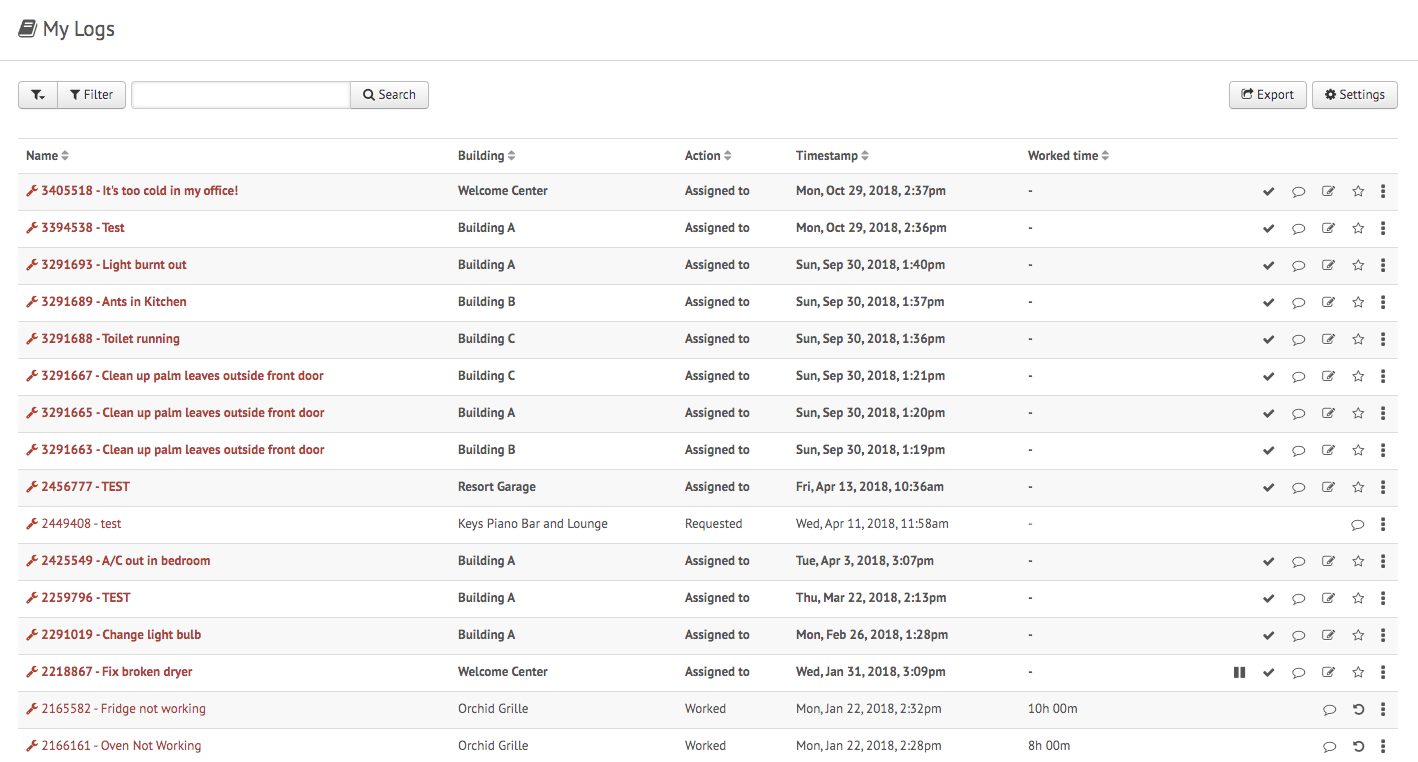 Here, you can review and even export all of your activity in your FMX site.
Please contact the FMX Customer Success Team at support@gofmx.com if you have any questions about this feature.
Was this article helpful?