My Logs contain a complete list of actions you have taken in FMX, broken down by module. Each action has a timestamp and records any labor hours logged per action. Actions include:
Assigned to
Executed
Ordered
Received shipment
Requested
Resolved
Responded
Worked (hours)
My Logs differ from standard user logs in the sense that they are personalized for the user account you are logged in as and are easily accessible from the left-side menu.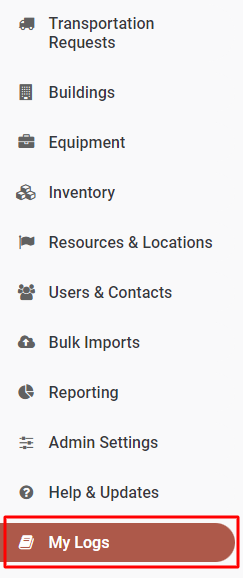 After selecting My Logs from the menu, you will see a grid view of all of your activity within FMX.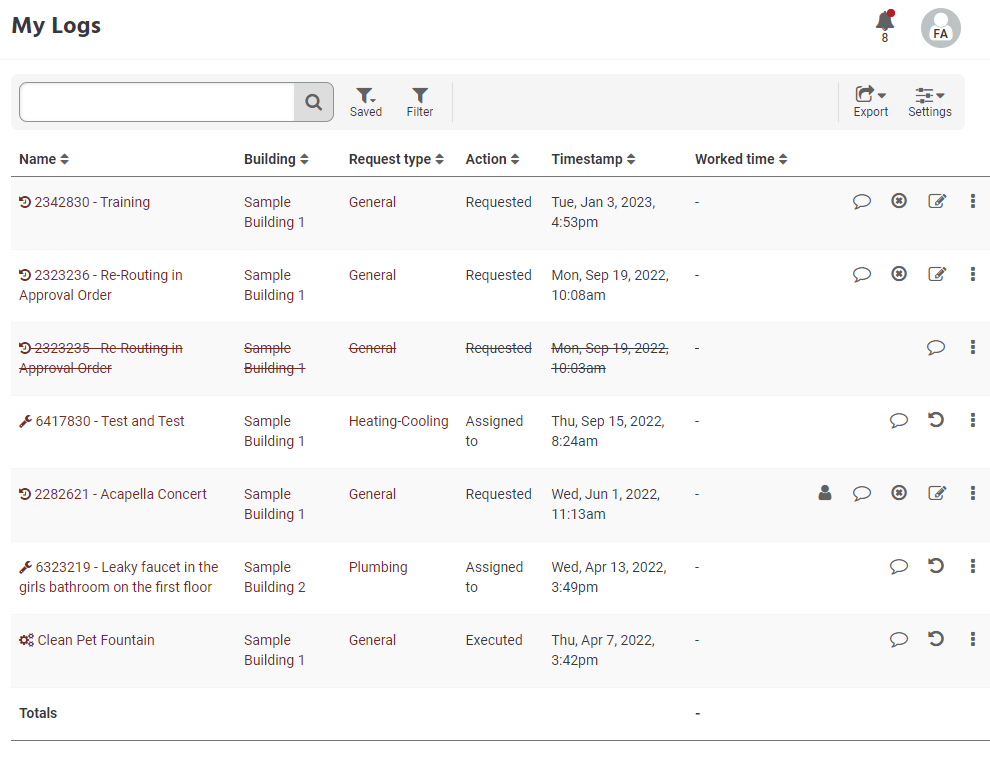 Here, you can review and even export all of your logged activity in FMX.
Was this article helpful?