One of our initiatives over the next several months is increasing the sophistication of our labor tracking. We released some of the initial features that are part of that initiative this month, but there are more still to come.
After reading this article, make sure to check out our new Product Roadmap portion in these articles for a sneak peak of what's coming soon to FMX. And as always, we welcome your feedback - if your user experience with FMX isn't what you hoped, please let us know by sending us an email to support@gofmx.com.
Featured updates
Quickbooks Online integration
We recently released an integration with Quickbooks Online (QBO). Total labor hours and total costs are pushed to QBO as line items for QBO Invoices. If you're interested in this integration contact your Account Manager to see if it would work with your workflow.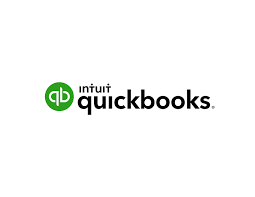 Track worker hours in an hour-minute format
Previously you had to record partial hours as a decimal, e.g. 1.25 hours. Now you can record hours and minutes when tracking your worker time.

Filter for requests from the past week (all modules)
Some of you mentioned that you track worker time week to week and that it would be useful to have a past week filter. Now, under each date filter on every module, you have the option to filter for the past week and pull up all requests 7 days from today. You can also save this filter to your saved filters list.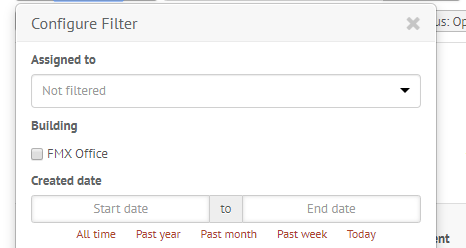 Set permissions for 'Can view worker time' and 'Set worker time' permissions
We split the permission for 'Can access worker time' into two different permissions. Splitting this permission will allow some users to see worker time but not log it. If a user previously had the permission for 'Can access worker time', they will automatically have both these permissions selected. New user types will need to select one or both permissions.

Other updates
Grid views
We noticed that some of our normal grid views were not accessible for deleted and retired items, so we removed that restriction.
View the Planned Maintenance grid for deleted and retired equipment items

View the trip grid for deleted and retired vehicles

View the equipment grid of deleted buildings

FMX's Product Roadmap
Here are some features to look for in the next few months:
Start and stop work time
We're hard at work on this feature which would allow users to clock in and out of requests to record their labor hours. Look for this feature a little later in the year.
Passwordless authentication
Organizations will soon have the option to allow different user types to log in via passwordless authentication. To log in, users will enter their email address, and FMX then send a link to their email. Users will then click that link to log in.
Bi-directional links on work requests
Soon, you'll be able to select from a list of past work requests (from the same module) and associate them with your requests. This association will appear on both requests once added.
HTML email notifications
Soon, our email notifications will receive a bit of a facelift. If your email client allows for HTML emails, your email notifications will soon include your organization logo and be presented in a graphical interface.
If you have any questions, or would like some help setting up one of these features, please reach out to our Customer Success team at support@gofmx.com.
Was this article helpful?