WORK REQUESTS
Bulk Resolution 
Users can now resolve work requests in bulk from the grid view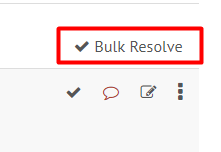 Talk to your Customer Success Manager about enabling this feature for your organization.
Separate Permission for Reopening a Ticket
There is now a separate permission, by User Type, for reopening a closed ticket
 
Email Notification Details
All fields, including custom fields, and a description field, have been added to email notifications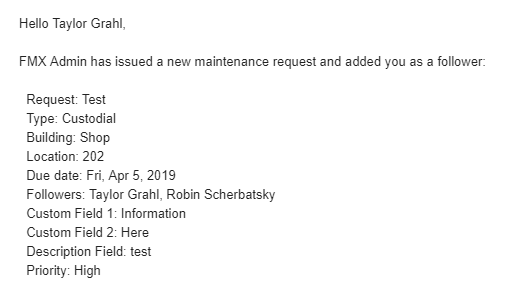 Read-only Custom Field Notifications
Read only custom fields have also been added to email notifications

 EQUIPMENT
Add Equipment by Scanning Barcodes (Mobile View)
Users can now scan barcodes when entering equipment in mobile view




INVENTORY
Add Inventory by Scanning Barcodes (Mobile View)
Users can now scan barcodes when entering inventory in mobile view

Low Quantity Notification
Users will now receive and in-app notification for when low quantity is reached for one of their assigned items

PURCHASE ORDERS
Quantity Line Items
Quantity unreceived line items now match quantity received





PLANNED MAINTENANCE
Meter-based PMs
Users can now create meter-based tasks for PMs

Meter tracking can be turned on from organization equipment settings

Users can specify tracked meters on tasks and occurrences, with readings for them required during execution


Meter-based PM Notification
Users can now receive a notification for when a meter-based task's next due threshold is reached

Click here to learn more about Meter-based PMs
Click here to watch our Meter-based PM tutorial video!
TRANSPORTATION REQUESTS
"Is assigned to me" email notification
Users can now receive email notifications when they are assigned to a transportation request

GENERAL
Hide Filter Chips
Users can now hide their filter chips, located under the settings dropdown for the calendar and grid views





REPORTING
Increased Custom Field Count for Custom Dashboards
Users now have the option to expose more custom fields to be used in custom dashboards. 
If you have questions, or need assistance setting up one of these features, please contact our Support Team at support@gofmx.com
Was this article helpful?