You now have the convenience of saving all of your filters on your calendar and grid views!
Follow the steps below to learn how to use this feature!
1. Apply the correct filters to your calendar or grid view, and when finished click Save filter a the bottom of the form: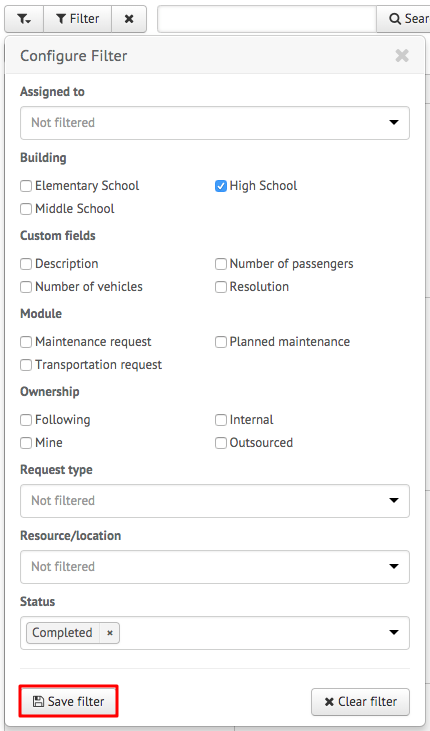 2. Name your Filter and click the check mark to save:

3. Once you have saved a filter, it will appear in your saved filter list:

You can save as many filter sets as you would like!
If you have any questions, or need assistance setting up this feature, please contact our Support Team at support@gofmx.com.
Was this article helpful?