In-app notifications make it even easier for Users to see all of their activity on their FMX site when it comes to their work request and custom work request modules!
These in-app notifications are directly tied to a User's email notification settings, which means that anything a User can receive via email, they can now also see easily within their FMX site.
Making updates to a User Type's notification settings, and making updates to your personal email preferences, will update which in-app notifications you receive.
---
Depending on a User's settings, in-app notifications can include:
When a request is created/deleted/canceled
When a request is pending approval
When a request is approved/declined
When someone responds to a request
When a request is resolved
When a request is upcoming or overdue
When a request is edited
---
To view your in-app notifications, you can click on the bell icon under your name on the left side of your screen. You can view these notifications from your calendar view, or from the "view all" window: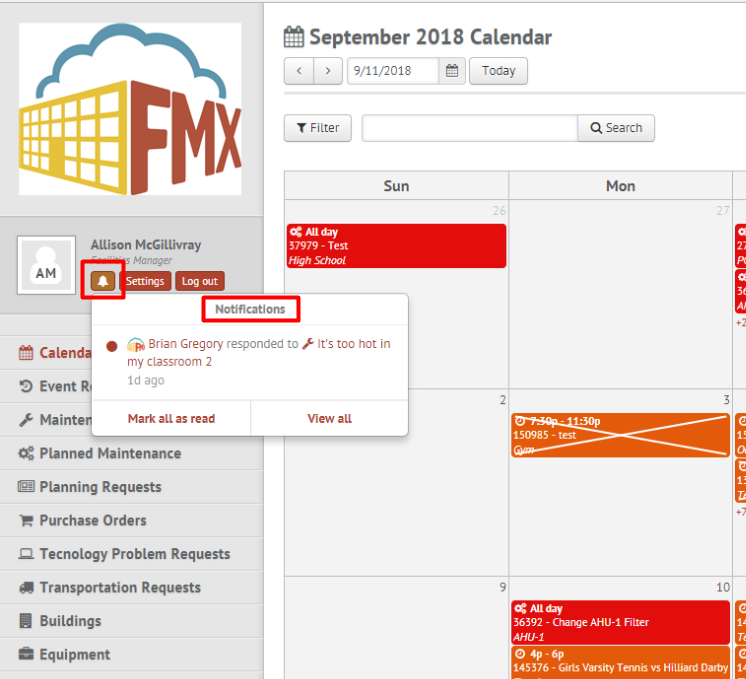 If you have any questions regarding this feature, please contact our Customer Success Team at support@gofmx.com!
Was this article helpful?