Planned Maintenance
Added pending assignment state
You can now filter for a Planned Maintenance Task that is in the "Pending Assignment" state: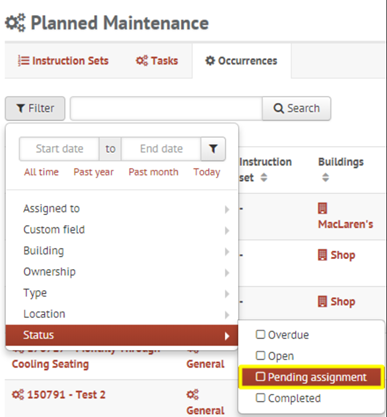 Request Types
Added copy action to Request Types
You can now more conveniently copy pre-existing Request Types under your Admin Settings:

General
Made filters selections more visible
You can now see which filter(s) you have applied on your Calendar view and Grid views. These can also be easily removed by clicking the "x" next to the filter:

Add user as follower when they submit a response to any type of request.
Now, when a User responds to a ticket (Maintenance, PM, Schedule, or Custom module), they are now automatically added as a Follower on that ticket: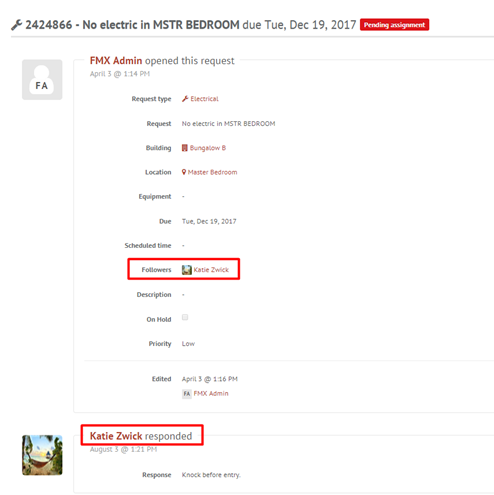 Was this article helpful?