Custom Fields
Merged sortable into show on grid setting
Checking 'can search values' in your custom field now turns on the access to both search and sort on the grid view.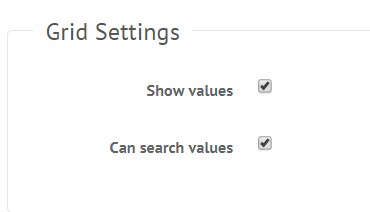 Planned Maintenance
Added location to grid and CSV
You can now sort by the location of a planned maintenance task on your grid view, and in an CSV export, by checking off the location field in the settings column.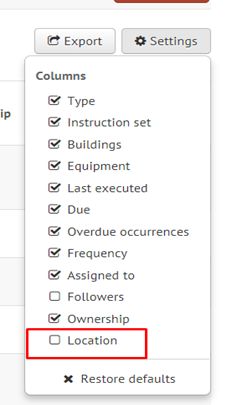 Made notifications update with a changed due date
You will be notified when a due date has been changed, per the 'has been updated' setting for your email preferences.
Users
Automated email confirmation
When you add a new user in your site, they no longer are required to confirm their email prior to using FMX.
Added email subscription "Is created with me as a follower" for a user to receive notifications when someone creates a request and adds them as a follower
Users can now choose to receive notifications for when they are added as a follower to a request.

Purchase Orders
Added 'discount' field
A discount field has been added for your convenience to purchase order requests.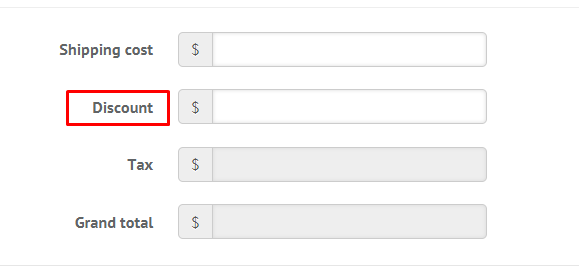 Admin settings
Added schedule request organization setting to show private requests as "Busy" for users without read access
Private events can now show up on the calendar as "Busy" without detailing any information of the event.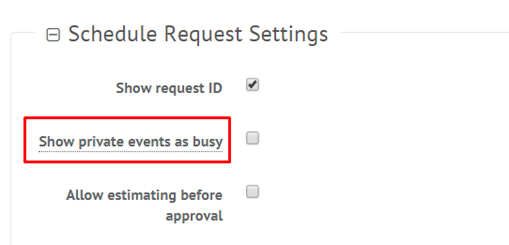 Added user colors settings
You can now have your calendar color coded by giving each individual user a specific color; making it easier to differentiate from one user's request to the next.


Was this article helpful?