Instruction sets are very helpful in ensuring all Planned Maintenance tasks are executed properly. Thus, a user can utilize the Custom Fields to obtain additional information from the assigned team members.
Example: Tiffany wants to create an instruction set on how to replace the air fresheners in the office. In addition to that, she also wants to make sure she could track which scent is the most suitable for each space. Therefore, she would need her custodial workers to to provide her with this information.
Here are some steps that Tiffany needs to follow when creating this instruction set:
1. Navigate to the Planned Maintenance module on the left sidebar of your screen, select the Instruction Sets tab, and click "New instruction set":

2. Fill in the necessary details and type "Scents" in Custom fields. Click Save.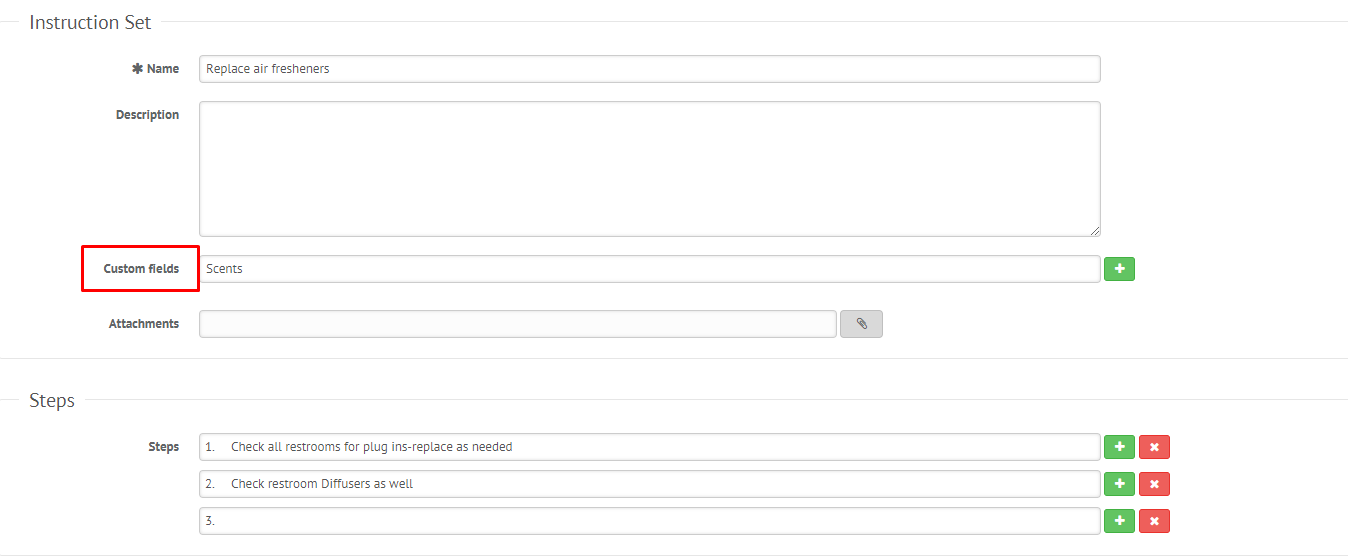 3. Now, when the task is executed, the assigned worker can type in the scent of the air freshener that they use: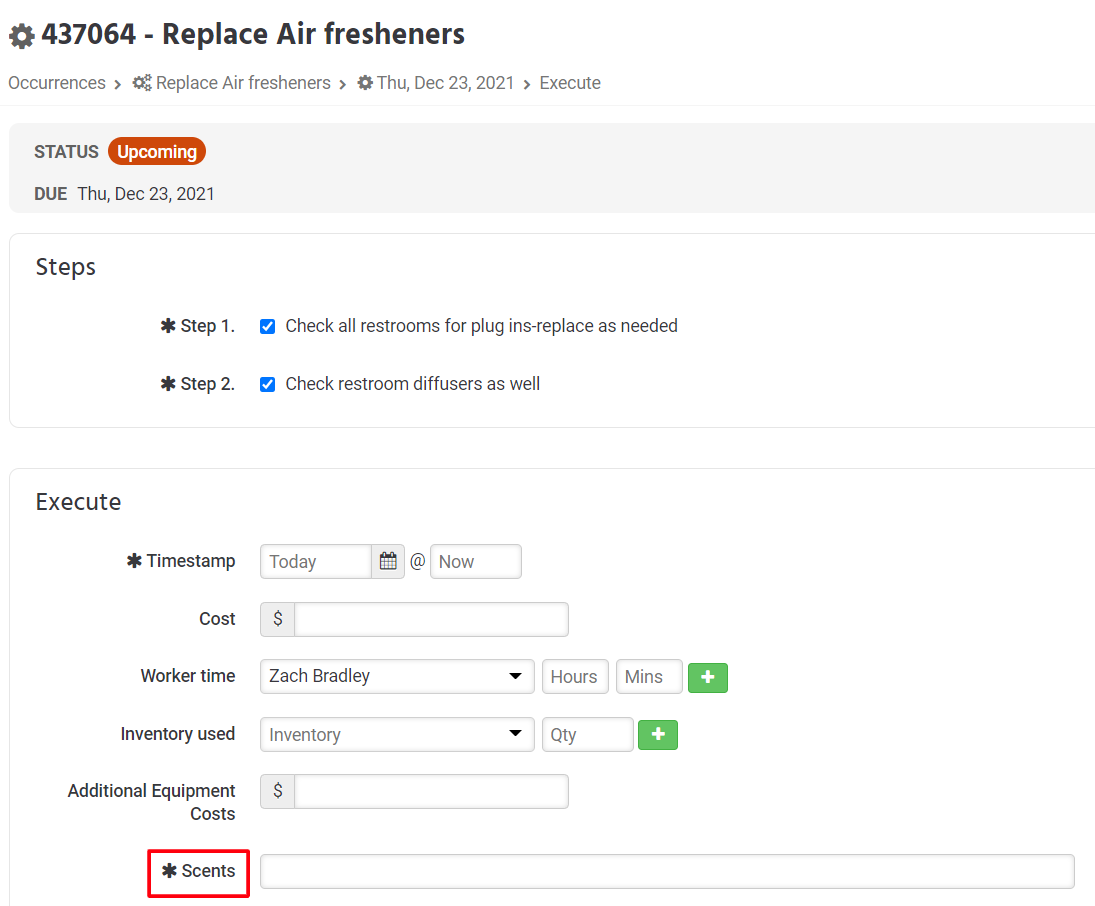 Note: The built-in Custom fields are only for texts. If a user wants a customized format for the Custom fields, such as a drop down list, a numerical value, or read only text for example, they can create it through the Admin Settings module.
To learn how to create Custom Fields through the Admin Settings module, click here!
Was this article helpful?