If there ever comes a time when you need to change the date and/or time of a Planned Maintenance or Schedule Request Occurrence, without affecting the other Occurrences within the Task/Request, follow the steps below!
1) Start on your Calendar View and switch the view from Month to Week:

2) Locate the occurrence on the Calendar by navigating to the accurate date, or by searching for it in the search field:

3) Once you have located the occurrence, you can now drag and/or slide it to its new date and/or time: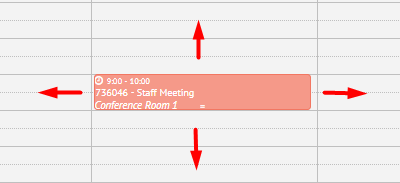 4) Once you have moved the occurrence to its new date and/or time, a window will appear. Click Continue if the information looks correct:

To see how you can edit a single occurrence from your Schedule Request Module, feel free to watch this short tutorial video!
Still a bit confused? No problem! Feel free to contact our Support team at support@gofmx.com, and we would be happy to assist you!
Was this article helpful?