The Scheduled Time feature allows users to organize work requests during specific time periods throughout a single day or even multiple days!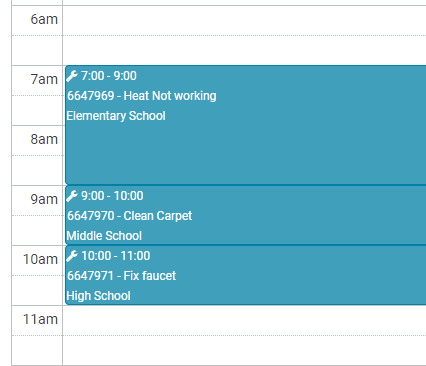 Follow the steps below to enable the Scheduled Time feature so that users can access start and end dates/times for work request modules:
1. Navigate to the General tab under the Admin Settings menu and scroll down to the work request module you are enabling scheduled time for. Check the "Has scheduled time" box.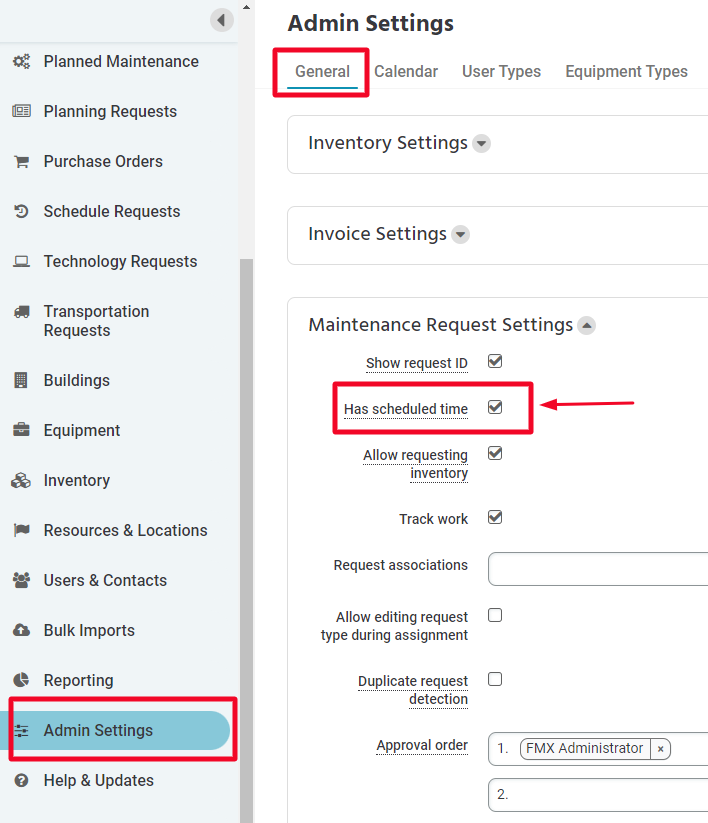 2. While in the Admin Settings module, click the User Types tab at the top and then click the Edit icon next to the user type you wish to enable this setting for.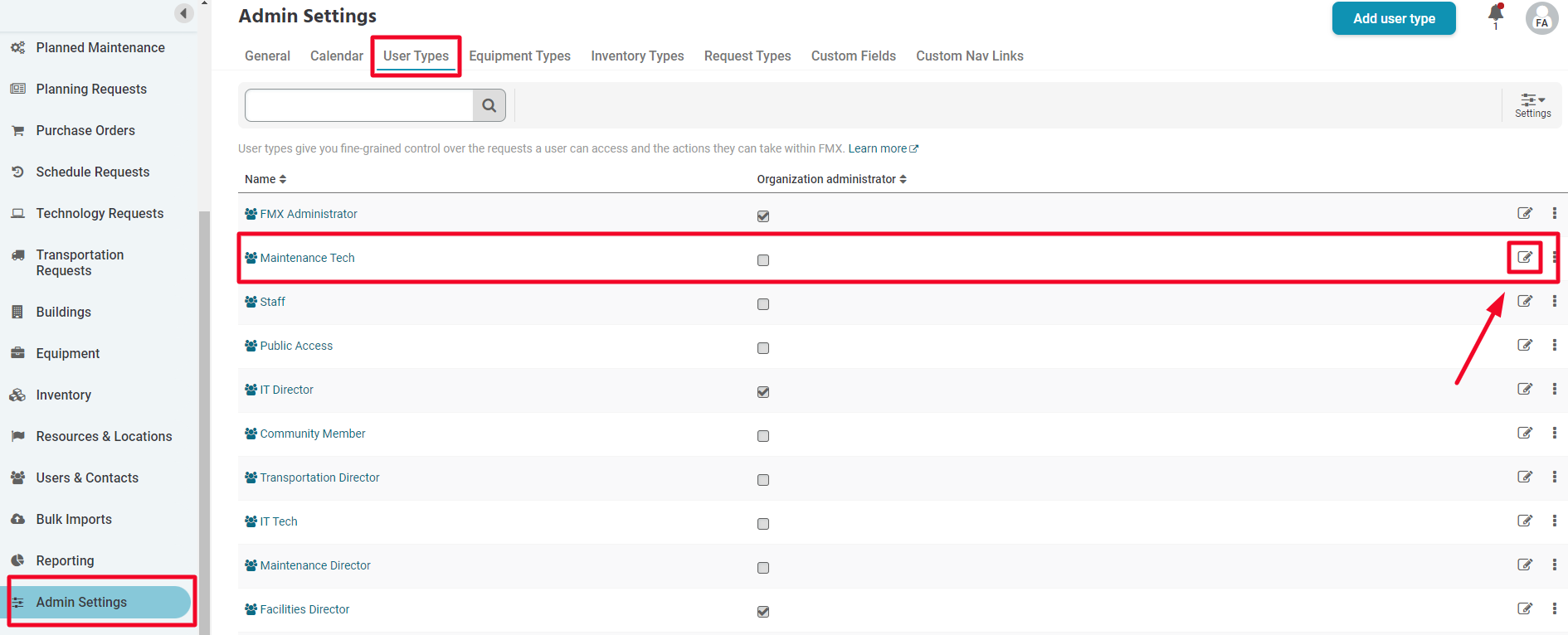 Locate the appropriate work request module.
3. Uncheck "Can access due date"
**Note: If a time range is present, it will take precedence over the due date.
4. Check "Can access scheduled time" and click Save.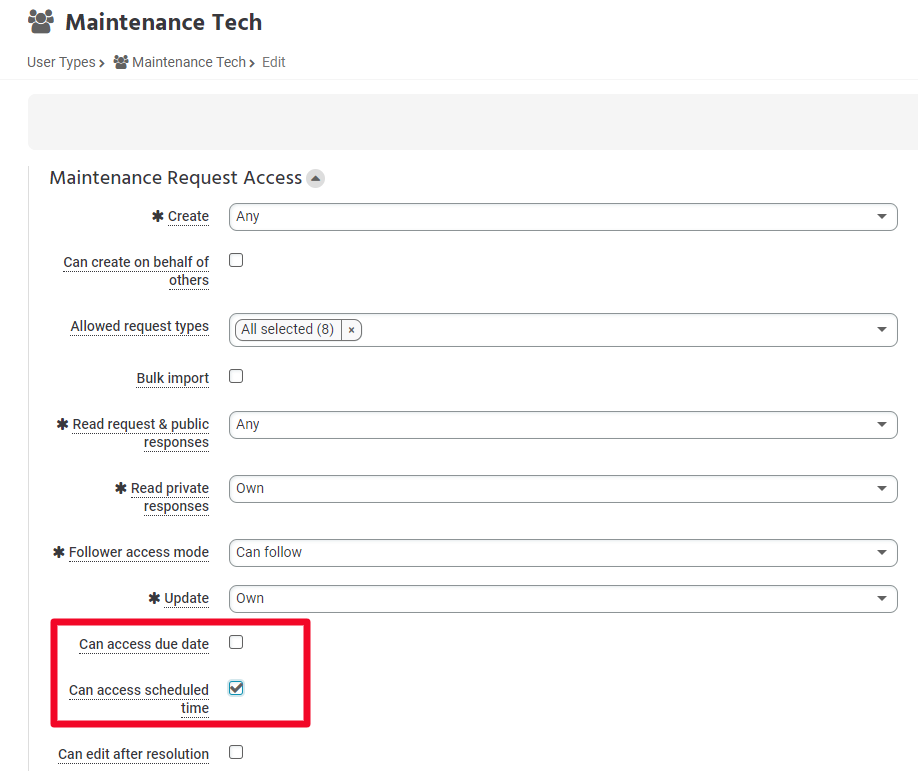 Once this setting has been enabled, this user type will now have the option to choose a start date and time as well as a end date and time when creating a new request.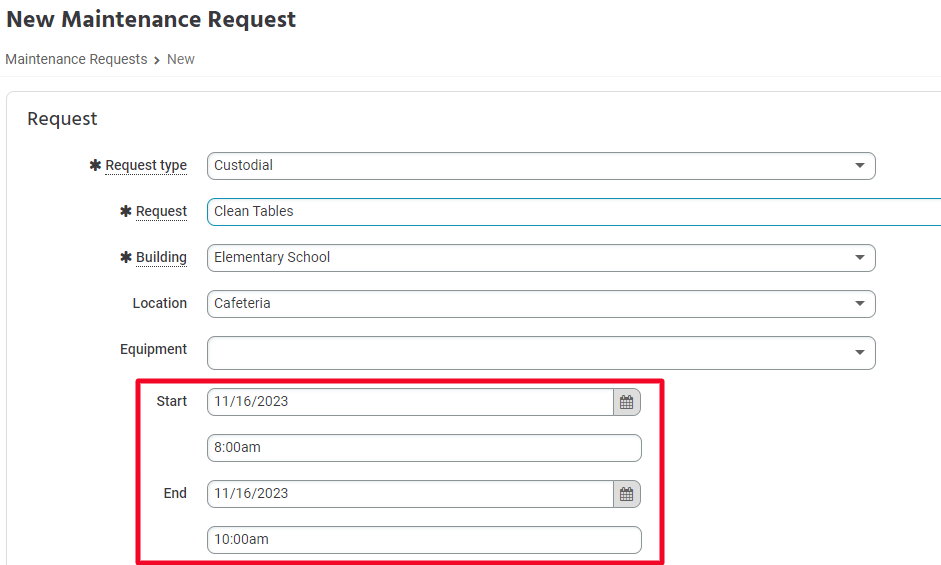 Was this article helpful?