With scheduled time, work requests can now be ordered throughout your day and can even span multiple days.


Follow the steps below to enable start and end times for work request modules:
1. Navigate to the General tab under the Admin Settings menu, and scroll down to the work request module you are enabling scheduled time for.
2. Check the "Has scheduled time" box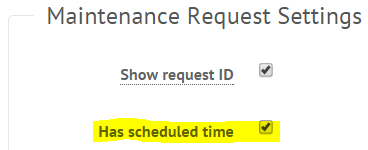 Edit the following User Type permissions for the desired Work Request modules:
1. Uncheck "Can access due date"
*Note: If a time range is present, it will take precedence over the due date.
2. Check "Can access scheduled time"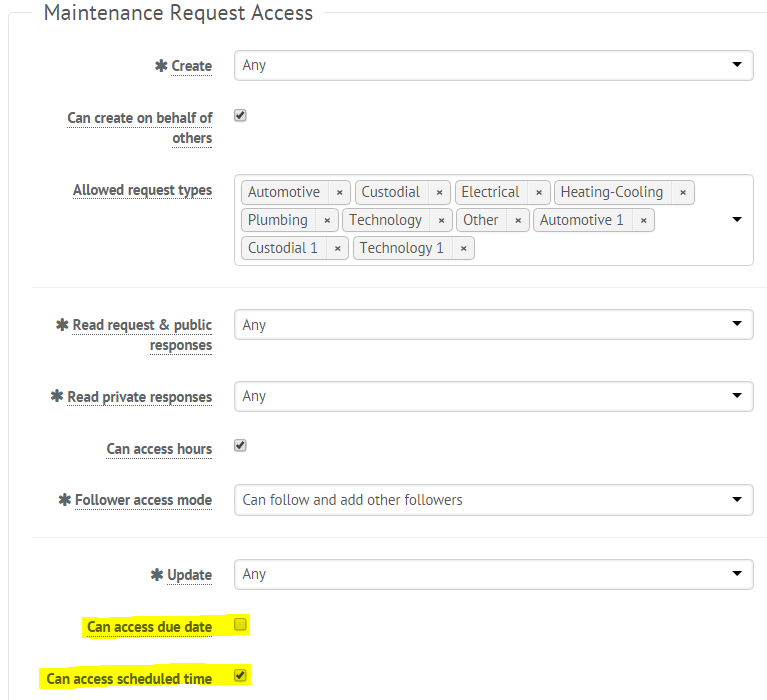 Was this article helpful?