View an attached image without downloading it
You no longer have to download an attached image to view it! When you click on the attachment, a preview will now pop up.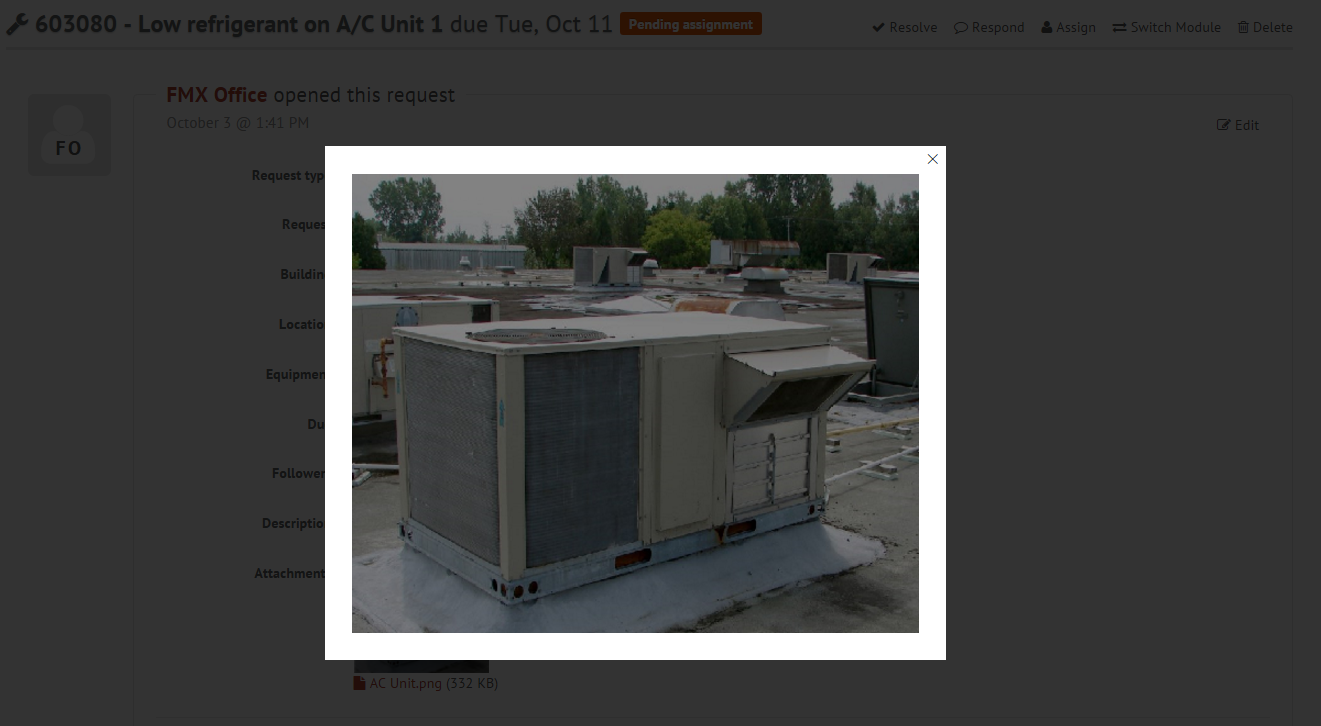 Configure grid columns for Schedule Requests
Have you ever wanted to pick and choose which columns appear on the Schedule Request grid view? Now you can! Simply click the "Settings" button in the top right-hand corner to select the columns you want to see.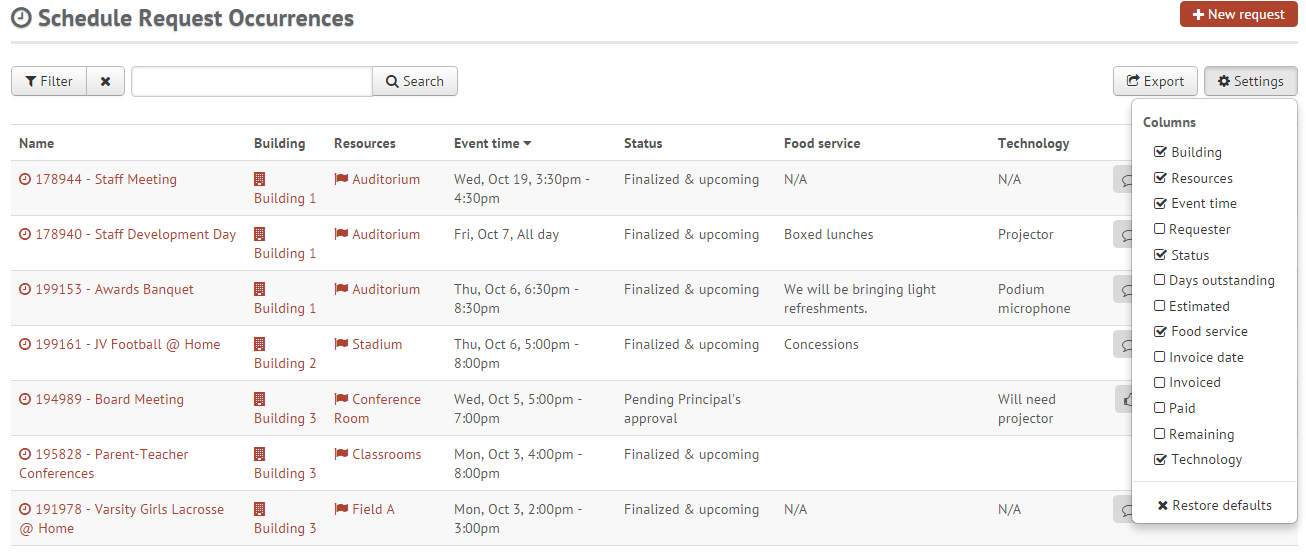 Add custom fields for Planned Maintenance task and execution details
FMX now supports custom fields when entering and executing a Planned Maintenance task! These can be configured under the Organization Settings tab like other custom fields. Check out this article on our Learning Center on how to add custom fields in FMX or ask your Customer Success Manager for help if needed.
Print a different Trip Ticket form for each driver and vehicle pair
If you've ever wanted to print an individual Trip Ticket for each driver and vehicle pair assigned to a Transportation request, this update is for you! Check it out by right clicking to print from the Trip Ticket page.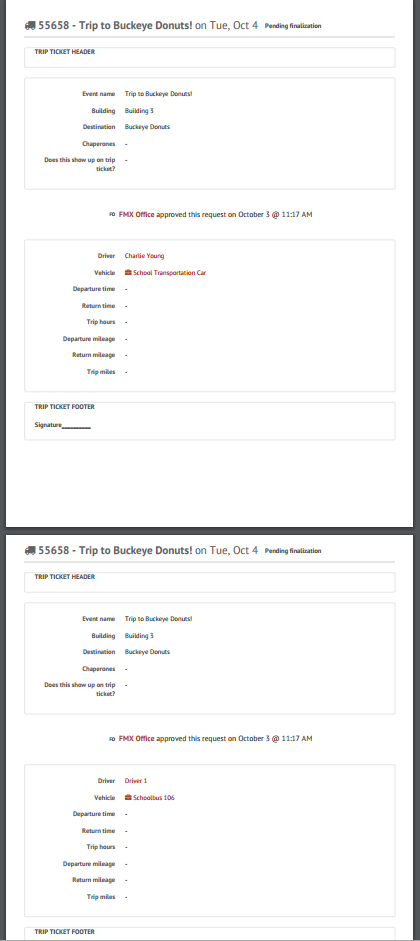 If you have any questions about these updates, please email support@gofmx.com or call our general support line at +1 (844) 664-4400!
Was this article helpful?