1. Make sure the appropriate user type has permission to route schedule requests under the Schedule Request Access section in the user type editor.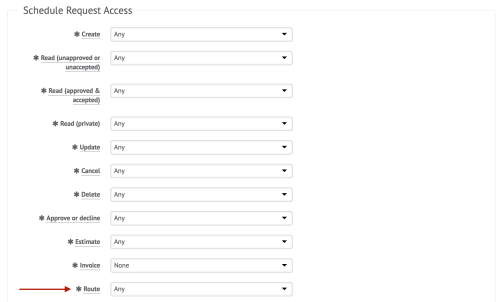 2. Find the schedule request that needs to be re-routed and click the Route button.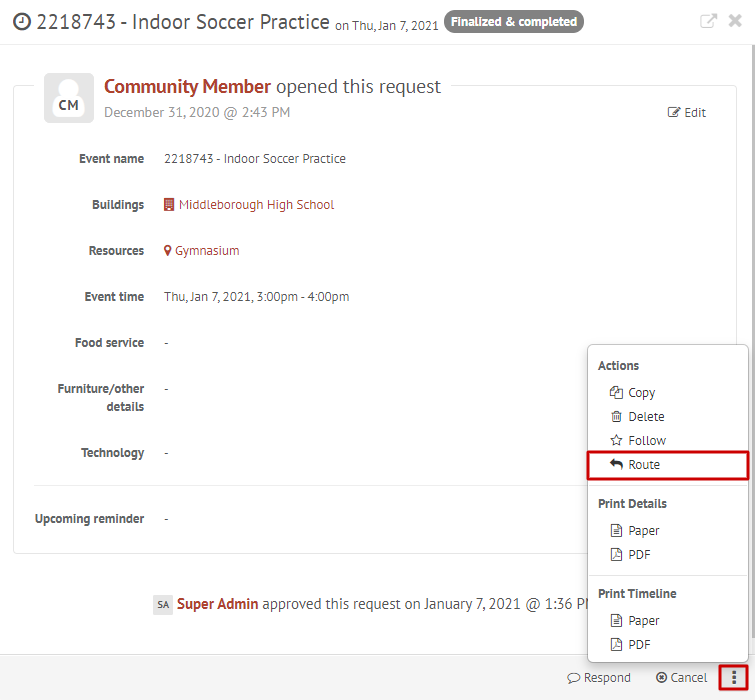 3. Select the prior status the request should be routed to and click the Save button.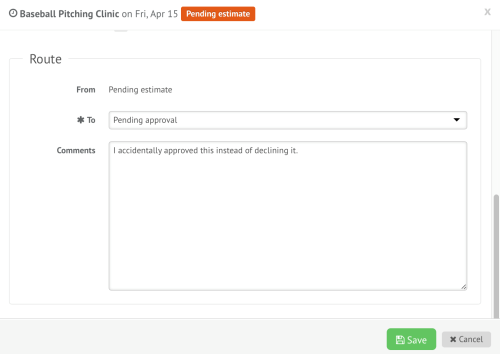 For a more in-depth look at how to re-route schedule requests, watch this short tutorial video!
Was this article helpful?