1. Contact your Customer Success Manager to turn this enhancement on for your organization.
2. Navigate to the "Schedule Request Settings" section of the "General" organization settings tab or each building's details to add your period names and times!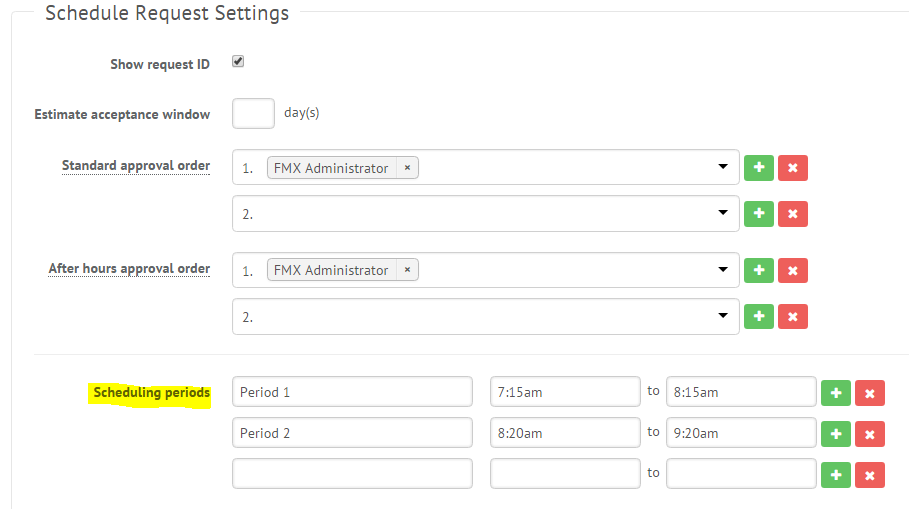 3. If there are certain user types you'd like to default to period-based scheduling when making a Schedule request (these users will still be able to make non-period-based requests), make sure to select the "Default to period-based" check box under the user type's Schedule Request access. Note: The "Schedule by periods" check box will still appear on the "New Schedule Request" form for user types that do not have "Default to period-based" selected.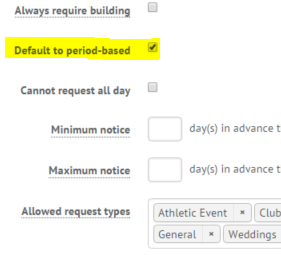 4. Scroll to the bottom and click the green "Save" button.
5. Now, when you're making a schedule request, you will be able to select the "Schedule by periods" check box and then select the desired period.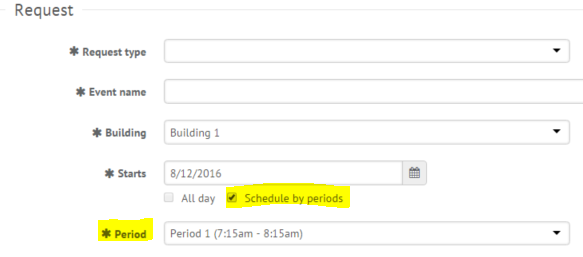 Was this article helpful?