1. Find the schedule request that needs cancelled or rescheduled and click the "Cancel" button.

2. Enter the reason the event is being cancelled and click the red "Cancel this request" button. You will be able to reschedule this event by either clicking More in the upper right corner, and then by clicking "Reschedule".


3. Fill out the updated event details and click the green "Save" button.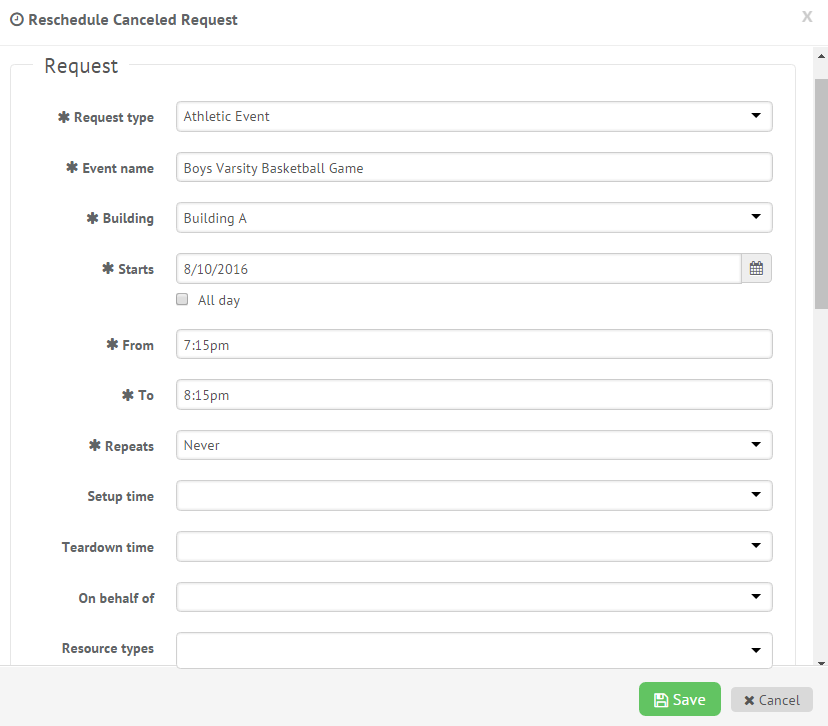 4. If you'd like to receive notifications of cancelled and rescheduled requests, make sure the "Someone Modifies" permission under the "Schedule Request Notifications" user type settings is set to "Accessible Buildings" or "Any." Additionally, make sure you've subscribed to "A request is updated" under your personal user settings.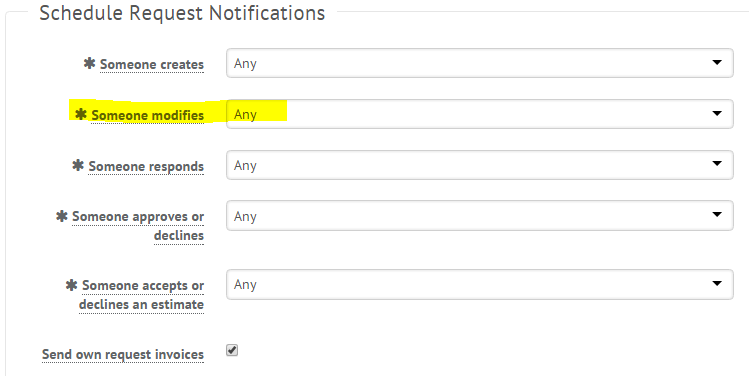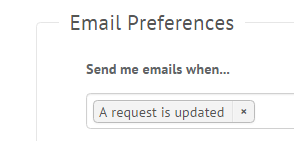 For a more in-depth look at how to reset your password, watch this short tutorial video!
Was this article helpful?