Follow the steps below to switch a work request (maintenance, planning, or technology) between modules:
1. Find the request you wish to switch to a different work request module (on the calendar or in the requests grid accessed via the left sidebar), click on the request to open it, then click Switch module using the 3 vertical dots in the top right corner of your screen:

2. Select the module and request type you'd like the request to switch to and your reason for switching modules.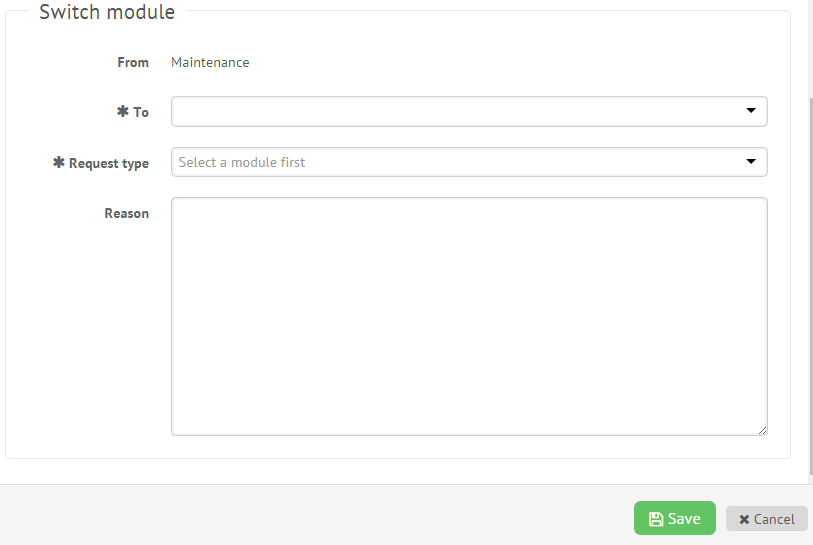 3. Click Save to switch the module.
Was this article helpful?