Follow the steps below to switch a work request (maintenance, planning, or technology) between modules:


Giving users this access
The ability to switch modules for a Maintenance Request is a User Type Permission that must be enabled. To do so, you'll want to start in Admin Settings and click "User Types" towards the top of your screen. Find the user type you'd like to give this access to, and click "Edit."

From here, click "Maintenance Request Access" to open these permissions. Scroll down a bit and you'll find the "Switch module" field where you can indicate the kinds of requests that this user can switch modules for. (None, Own, Accessible Buildings, or Any.) Click "Save" to confirm.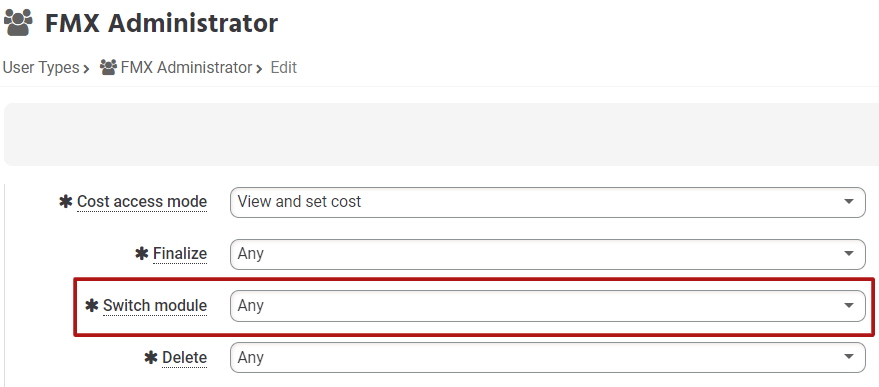 Switching modules
1. Find the request you wish to switch to a different work request module (on the calendar or in the module grid view accessed via the left sidebar), click on the request to open it, then click the 3 vertical dots in the top right corner of your screen and select "Switch Module."

2. Select the module and request type you'd like to switch to, as well as your reason for making this change. Click "Switch Module" at the bottom to confirm.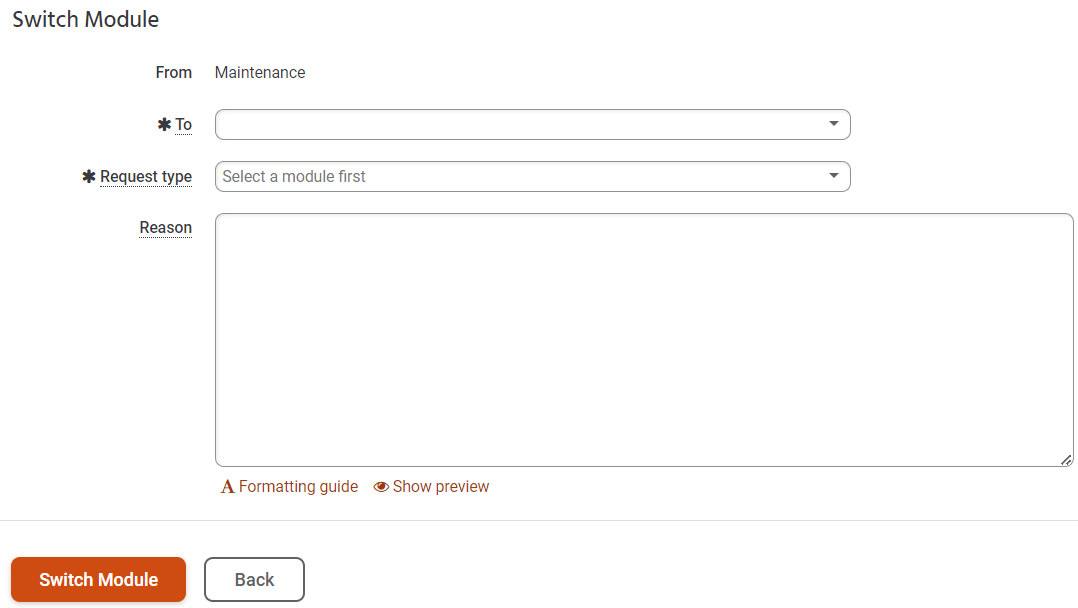 Was this article helpful?