Follow the steps below to switch a work request (maintenance, planning, or technology) between modules:
Find the request you wish to switch to a different work request module (on the calendar or in the requests grid accessed via the left sidebar), click on the request to open it, then click Switch module.
Select the module and request type you'd like the request to switch to and your reason for switching modules.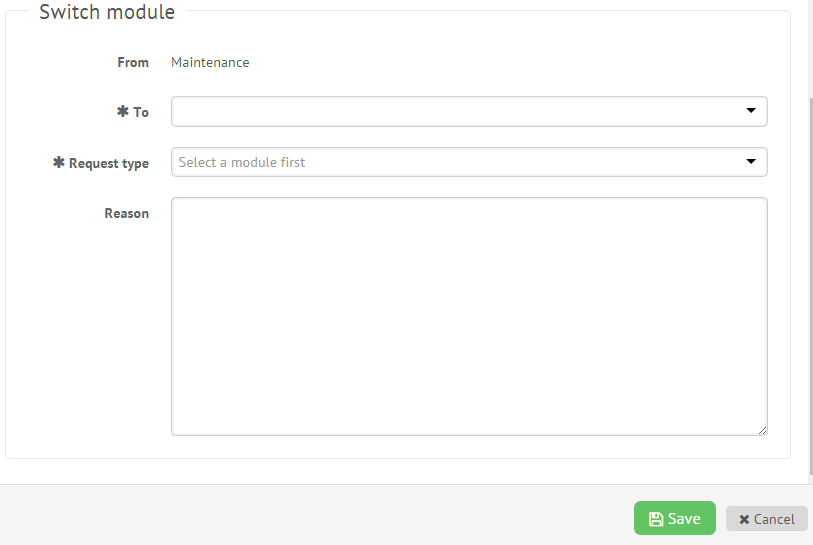 Click Save to switch the module.