Create a Maintenance, Technology, or Custom Work Request
Step 1: Open a web browser and navigate to yourcompany.gofmx.com
Step 2: Log in with the following credentials:
Step 3: Click New Request in the top right of the screen and then click Maintenance, Technology, or Custom Work Request.

Step 4: Fill out the work request form and click Submit.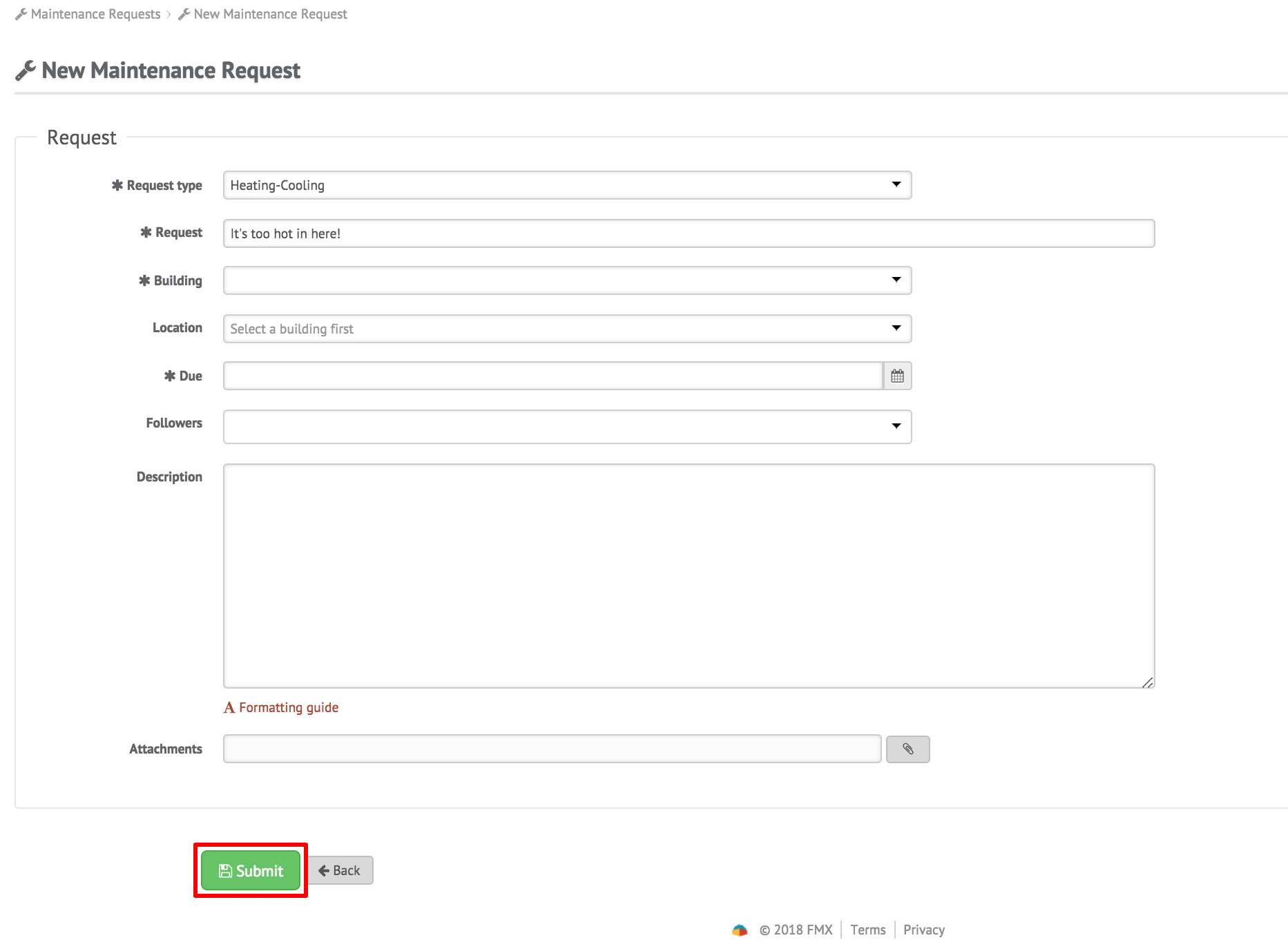 Step 5: After submitting your request, you will receive a confirmation email with a link to track the status of your request. You will also receive email notifications when your request is modified.
Respond to a Maintenance, Technology, or Custom Work Request
Step 1: Find the work request you wish to respond to (on the calendar or in the work requests grid), then click Respond.

Step 2: Enter a response (see picture below).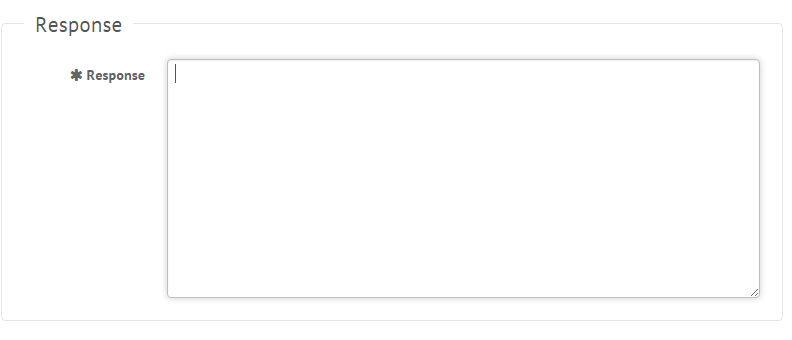 Step 3: Click Respond to send your response. This will generate an email notification to all users involved with the request.
NOTE: To customize your own training document for your organization, download the FMX Requester Work Request Training Guide below!
Was this article helpful?