If you've signed up for an FMX free trial or if you were invited to join your organization's site by another Admin, follow the steps below to log into FMX for the first time.
1. Check your email, you should have received an email from no-reply@yourcompany.gofmx.com with a link to activate your account.

2. After clicking on the activation link you will be taken to a page to create a password. Enter a Password and Re-enter the password. Click Continue to log into your site.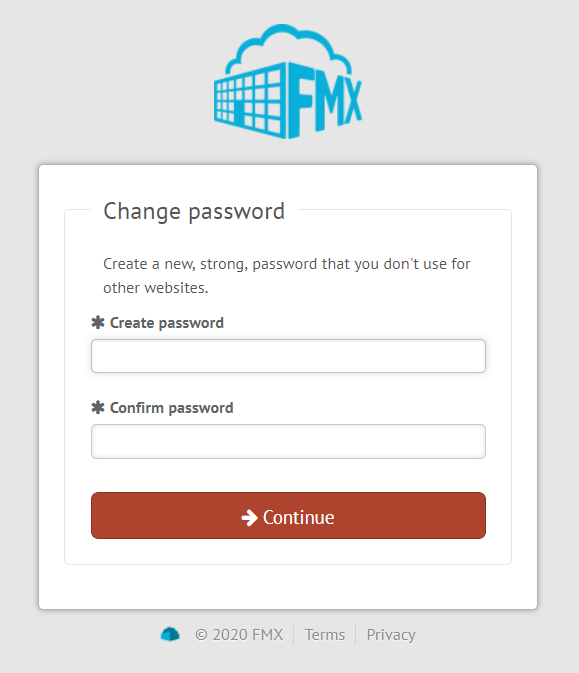 Note: Get more info about how to retrieve a lost or forgotten password.
Was this article helpful?