FMX allows you to add a custom header and footer when printing transportation trip tickets. Administrators can create and edit custom printing headers and footers. Follow the steps below to customize your trip tickets:
1. Click Admin Settings in the left sidebar.
2. Under the General tab find the Transportation Request Settings section.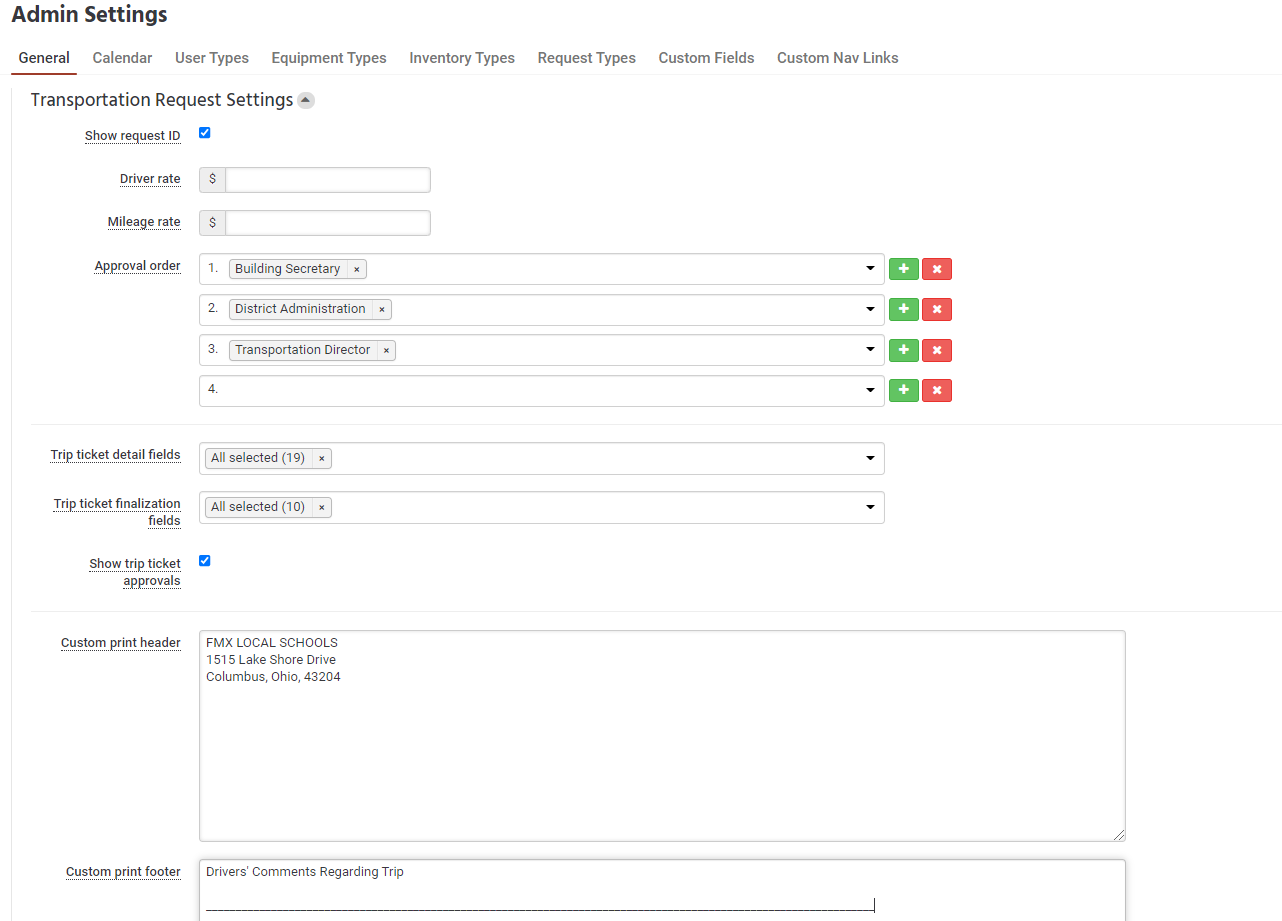 3. Select which Trip ticket detail and finalization fields you'd like displayed on your trip ticket.
4. Enter a Transportation custom print header/footer.
5. Scroll to the bottom of the page and click Save
Note: To view your new transportation trip ticket, open a transportation request, click the "Trip Ticket" button (available after assigning and before finalization) and print the ticket by pressing Ctrl+P. The newly added header and logo will appear before the trip details and the footer will appear at the end.

Was this article helpful?