Follow the steps below to view transportation request history in FMX:
1. Select Transportation Requests in the left sidebar.
2. Click on Filter, then filter by Status: Completed and/or Finalized. You can also filter by a date range: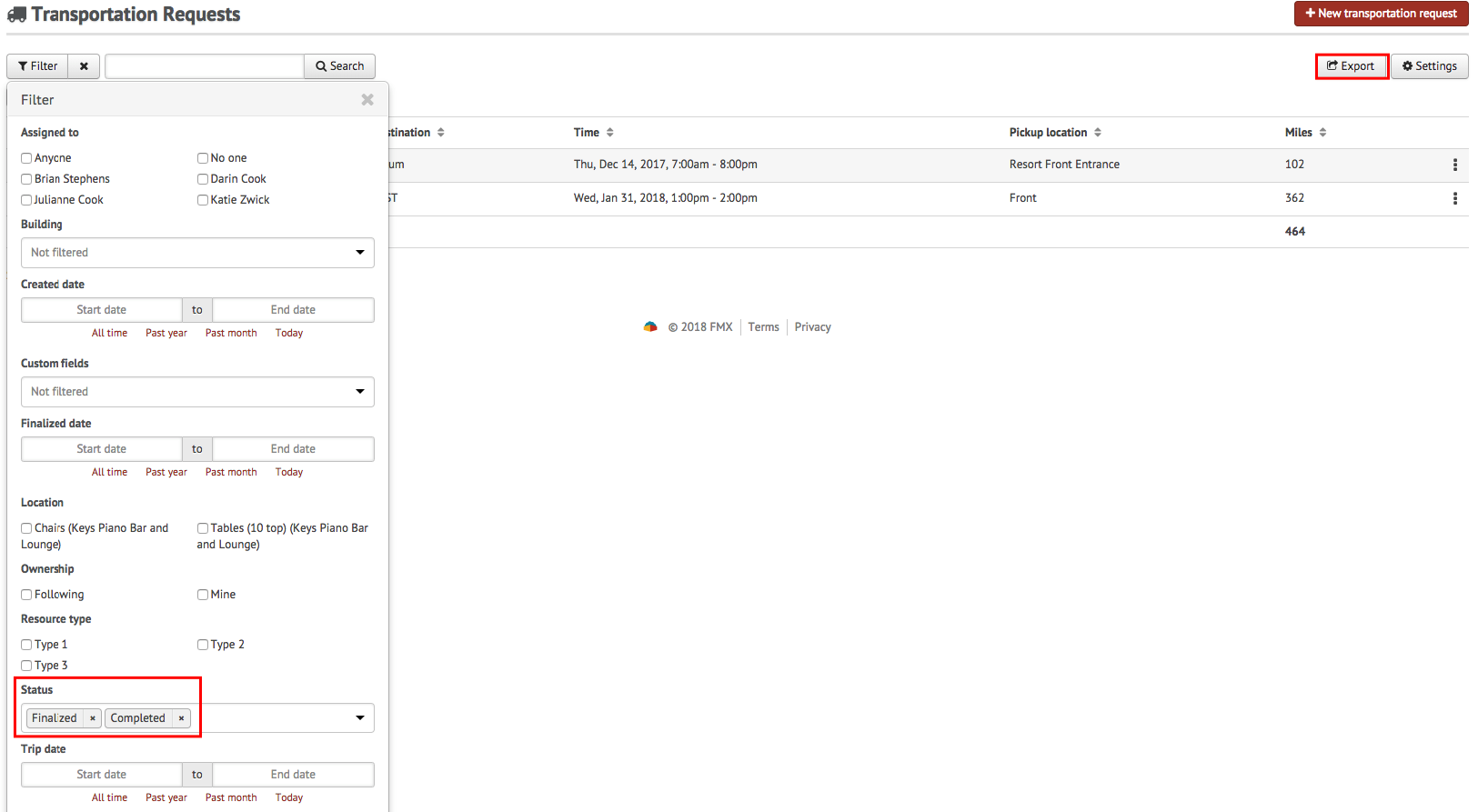 3. Click the Export icon to export your results as a CSV or PDF file.
Was this article helpful?