Shortcut Using Your FMX Calendar:
1. From your calendar, click on the day for which you would like to create a request. Once selected, this screen will appear: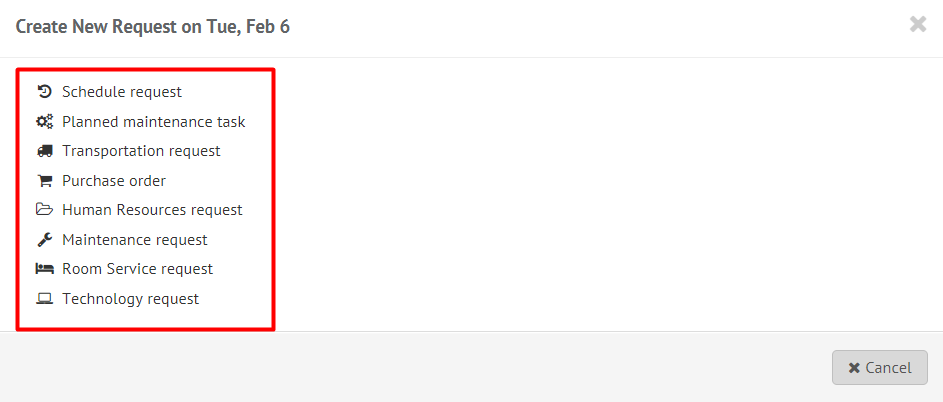 2. Click on Transportation Request
3. A new window will open for you to complete the details of your request. When finished, click Save.
Follow the steps below to create a Transportation Request:
1. On the calendar page, click New Request on the top right side of the page, then select Transportation Request.
2. Enter the name of the event.
3. Enter the building where the pick will be (e.g. High School)
4. Enter the pickup location. (e.g. by the pool, by the North Entrance, etc.)
5. Enter the where you will going for the event.
6. Select a departure date and time.
7. Select the date and time you will return from the event.
8. Indicate the number of passengers and vehicles for the trip.
9. Input any custom fields you may need to capture additional information about the transportation request.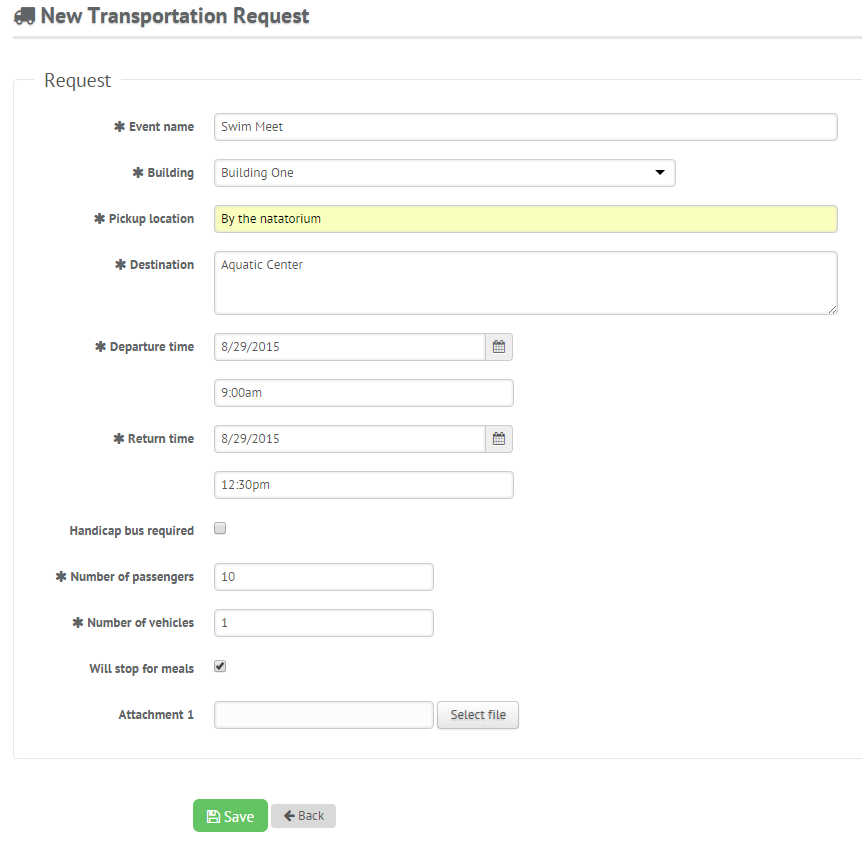 10. Click Save to submit a transportation request. (To capture additional fields from the requesting user, click here to learn how to add custom fields to request forms).
11. Check your email for your transportation request confirmation email.
12. Your request will be marked as finalized and will appear on the calendar.
Was this article helpful?