Follow the steps below to view maintenance, technology or custom work request module history in FMX.
1. Select Maintenance, Technology, or Custom Work Request Module in the left sidebar.
2. Click on Filter, then select Status>Completed. Request history can also be filtered by building, assigned user, date ranges, request type, and much more!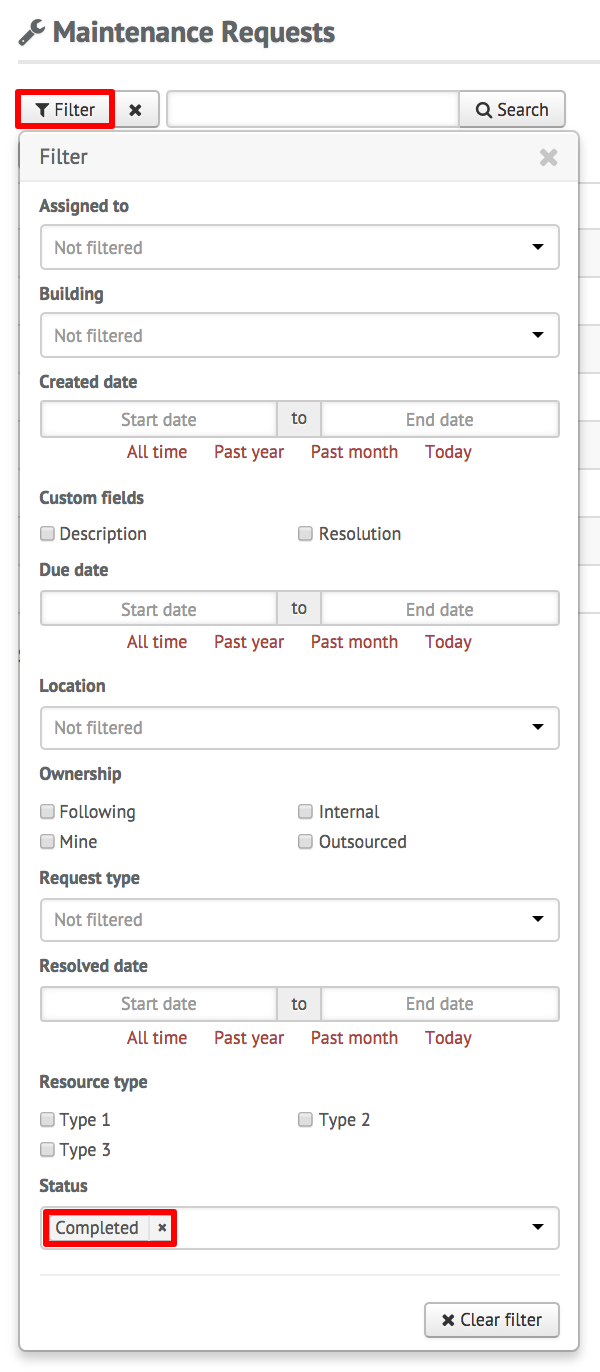 3. Click the Export icon to export your results as a CSV or PDF file.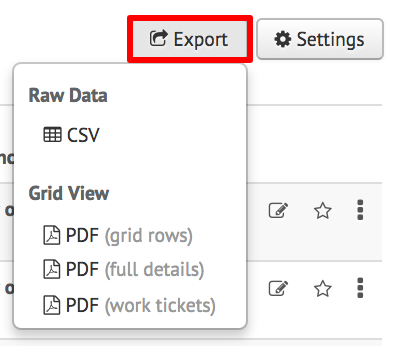 Was this article helpful?