Follow the steps below to view maintenance, technology or custom work request module history in FMX: 
Select Maintenance, Technology, or Custom Work Request Module in the left sidebar. 
Click on Filter, then select Status>Completed.  Request history can also be filtered by building, assigned user, date ranges, request type, and much more!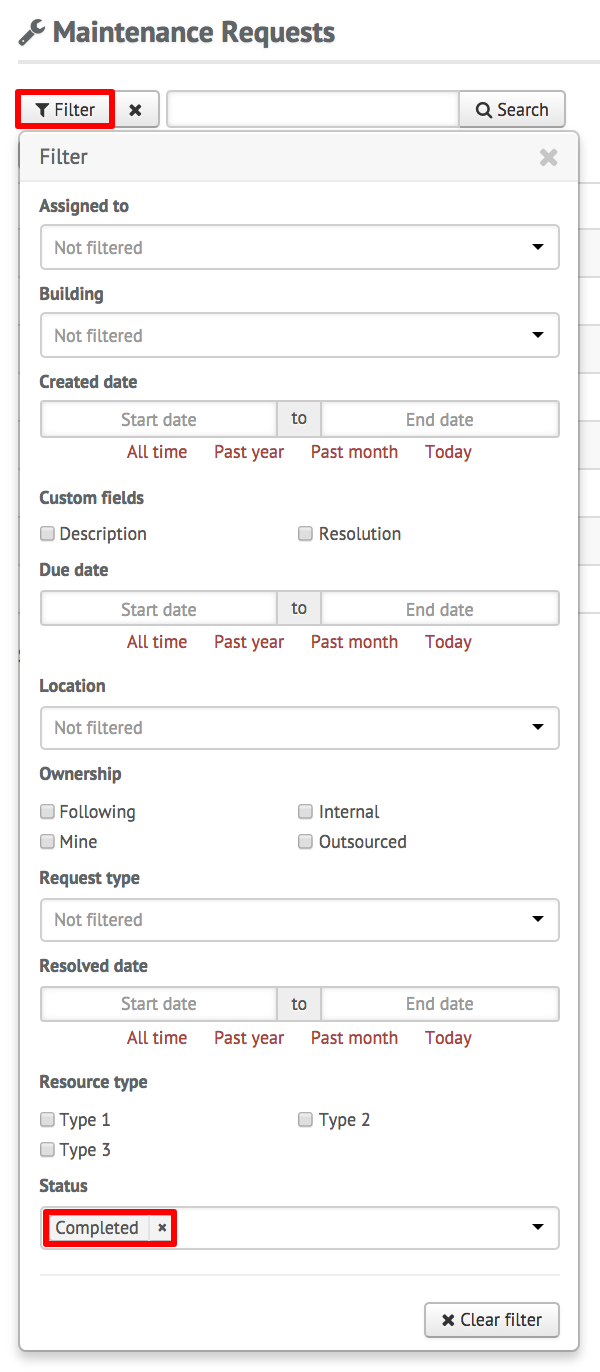 Click the Export icon to export your results as a CSV or PDF file.