To Approve or Decline a Transportation Request follow the steps below:
1. Access the Request:
Click the "View Request" link in the "Request Needs Approval" email and log into FMX
Or
Find the request you wish to approve or decline in FMX, either in the Calendar or Grid View
2. Approve or decline the request:
To Approve: click Approve, then click Approve again to confirm.
To Decline: click Decline, enter reason and click Decline again to confirm.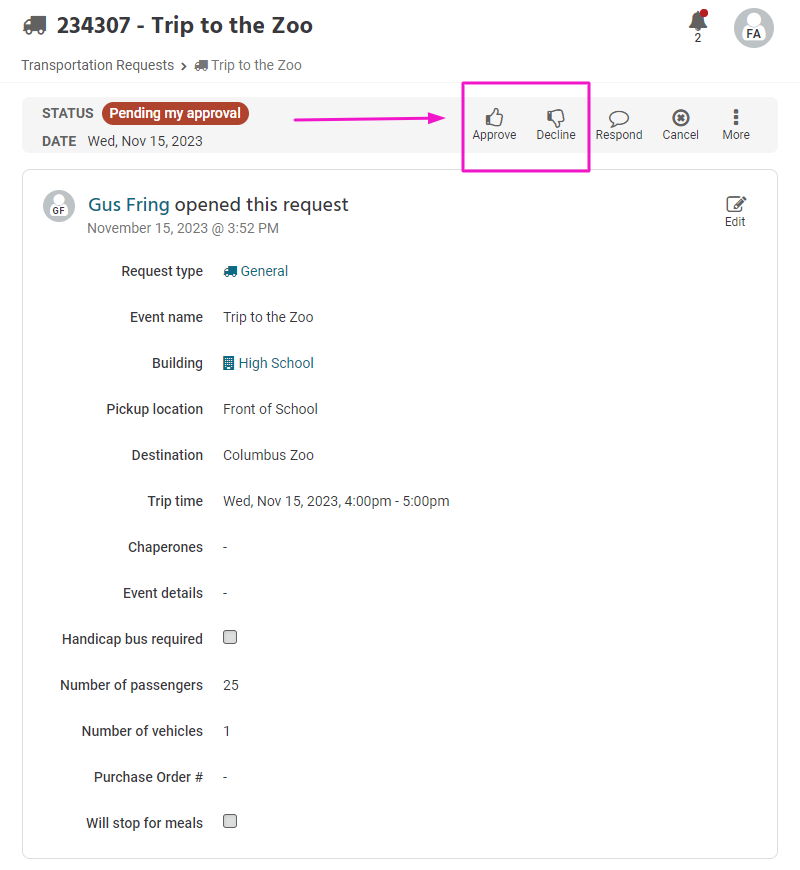 You can also approve the request from the grid view: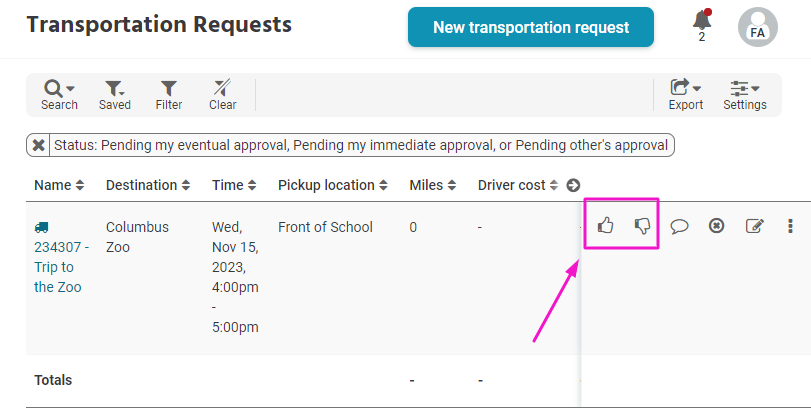 To learn more about setting up a Transportation Request approval process for your organization click here.
Was this article helpful?