Create work orders for FMX in Slack.
How it works
1. Type "/fmx" in slack and press enter once the FMX team has enabled the integration

2. Next fill out the fields in request window that opens. When you have them filled out out click the "submit" button.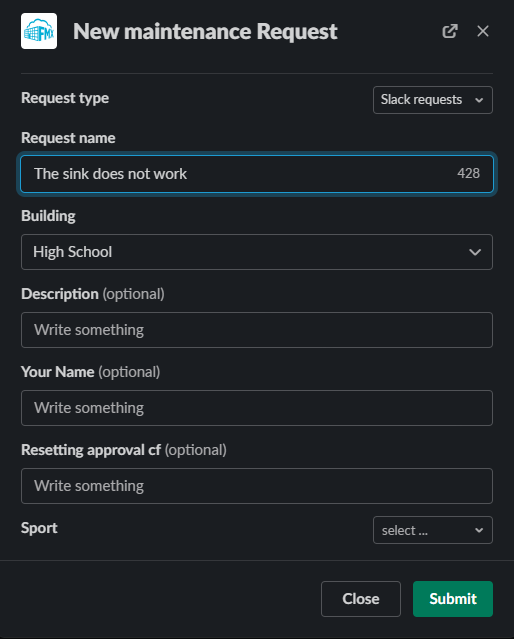 3. The ticket has now been created in your FMX site.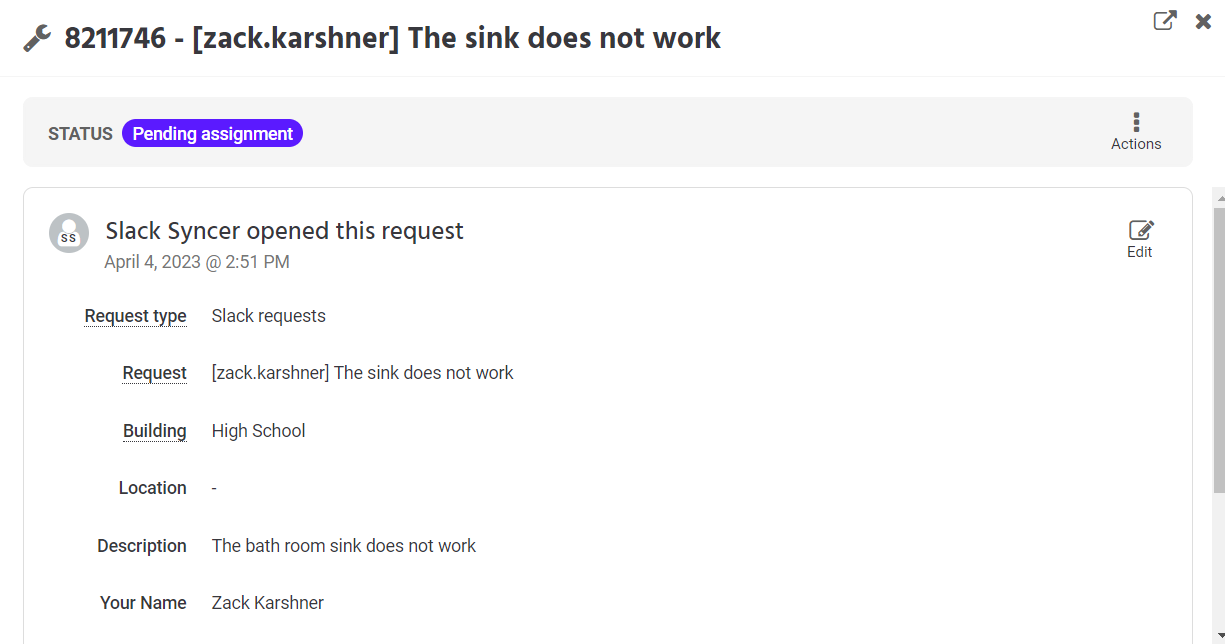 Was this article helpful?