Below are the steps for setting up an integration between iMonnit and FMX using a webhook.
Step 1: Open the API settings on iMonnit
Step 2: Select "Rule Webhook" from the options provided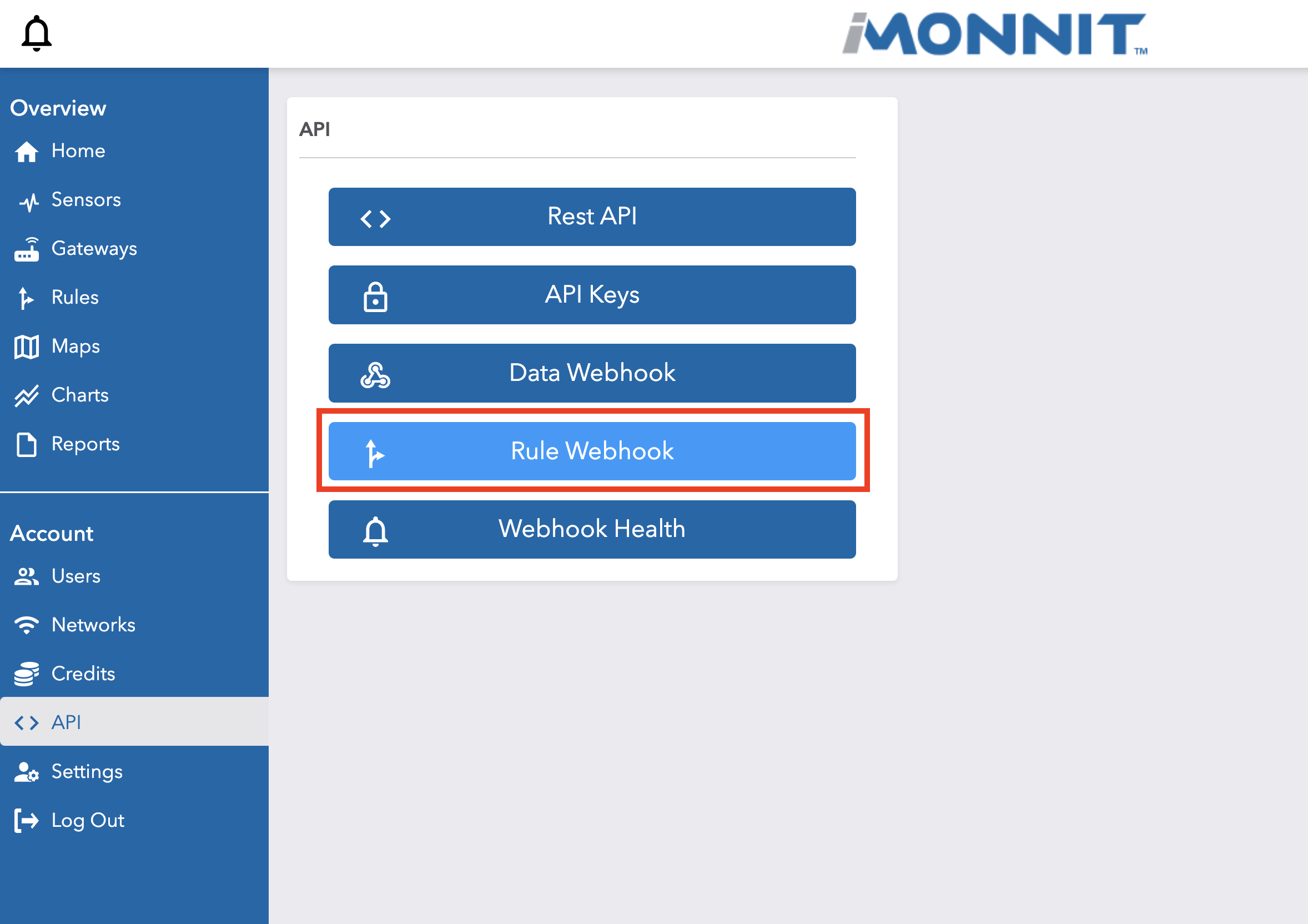 Step 3: Click "Create" & select "HTTP Webhook" from the dropdown list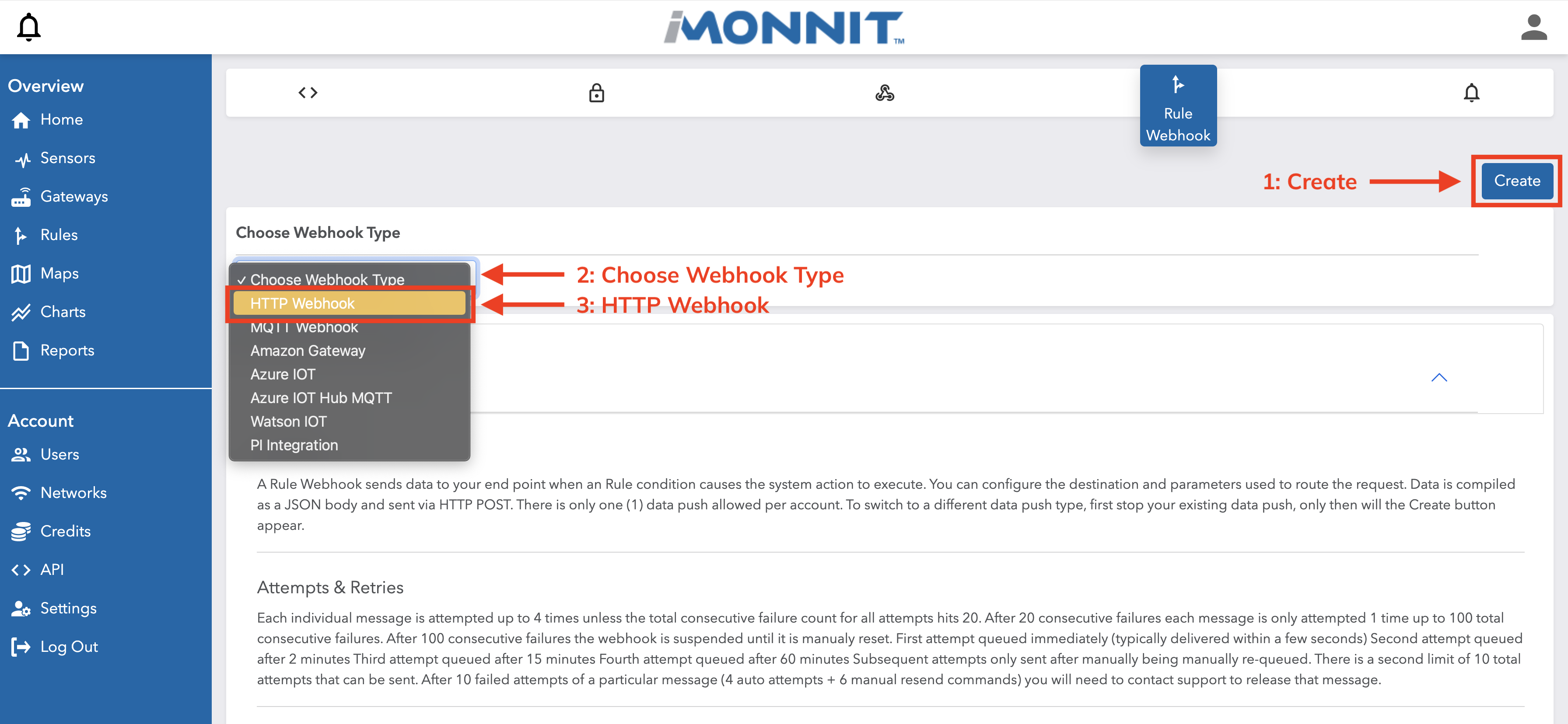 Step 4: Paste the Base URL provided by your FMX Account Manager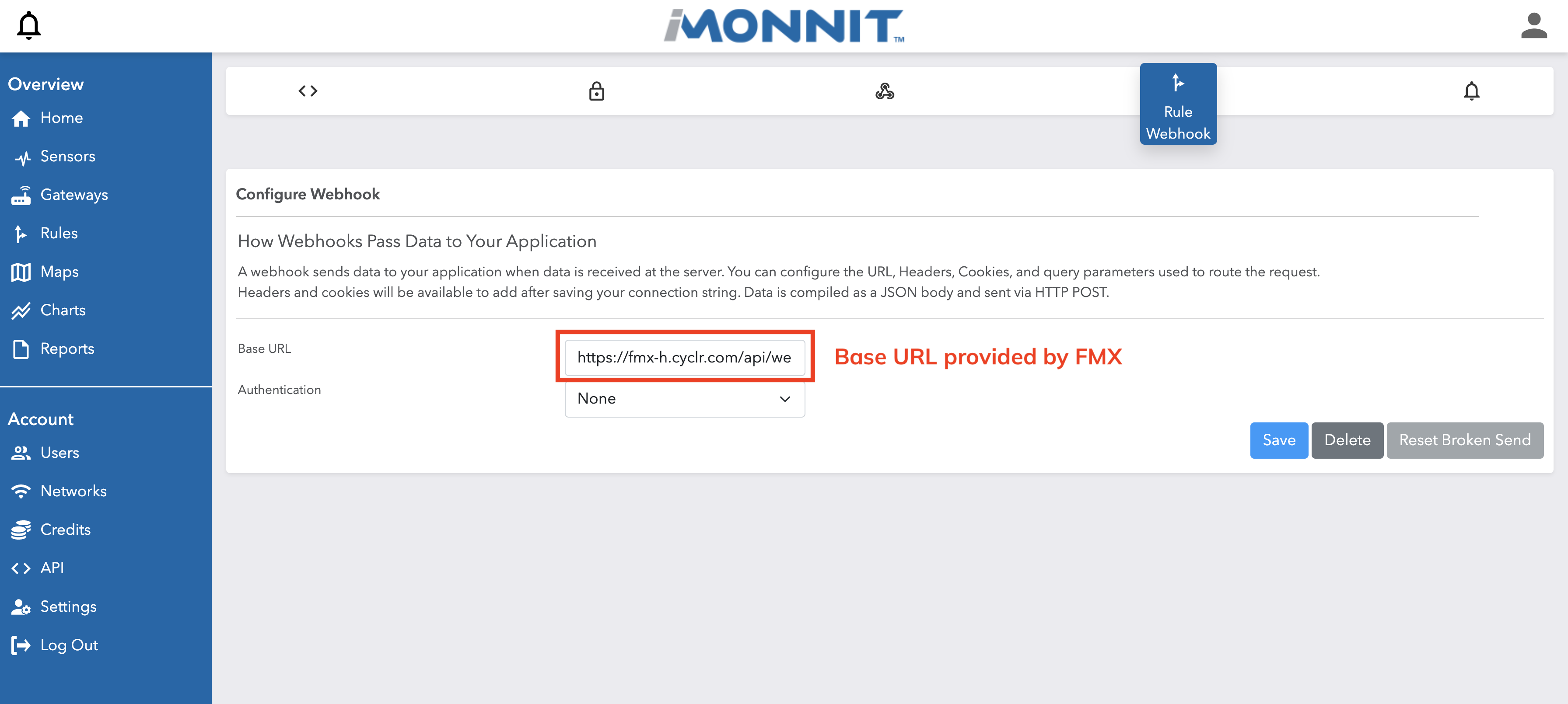 NOTE: If you do not have a Base URL, please get in touch with your FMX Account Manager.
Step 5: Click "Save"
Adding the Webhook to Rules
After you have added the Base URL, you will need to add "webhook" as a task to each rule you would like to create work orders in FMX.
Create a new rule in iMonnit or edit an existing rule
During the "Tasks" step, in addition to any other email, text, or voice call alerts, select "Create System Action"
Under "Select Type of Action" select "Rule Webhook"
Was this article helpful?