Inventory logs are used to help track inventory when it is requested and fulfilled in your site's requests. It also tracks:
who used the inventory
the quantity fulfilled
the total inventory cost
and any added custom fields
If you would like to log a change on a piece of inventory that was not necessarily associated with a request, you can do so by clicking the "Add Log" button on the upper right-hand side of the inventory item's details page.
Here is an example of the logs of a piece of inventory:

When adding a log to a piece of inventory, you will notice an "Adjustment" field which accepts both positive and negative values. Here, we can submit the change in inventory and describe the log.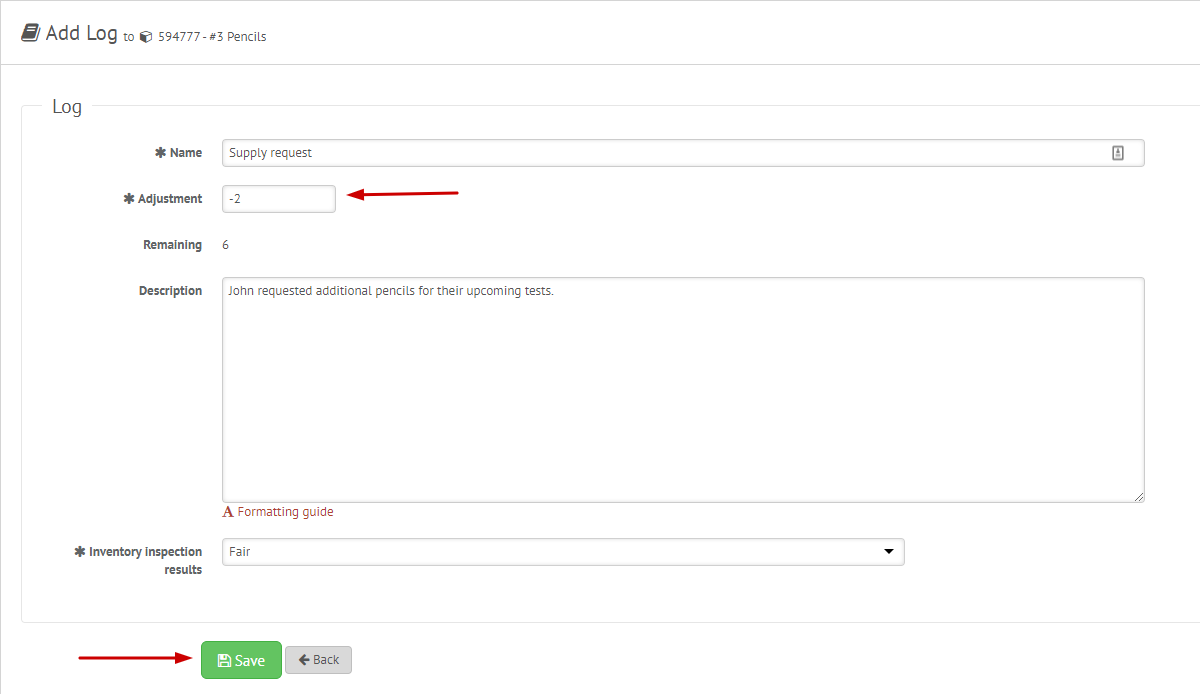 By clicking the "Save" button, FMX will apply your inventory log to your site and reduce or increase the number of available units of inventory.
Was this article helpful?