User logs contain a complete list of actions a user has taken in FMX, broken down by module. Each action has a timestamp and records any labor hours logged per action. Actions include:
Assigned to
Executed
Ordered
Received shipment
Requested
Resolved
Responded
Worked (hours)
User logs can be accessed by navigating to the Users & Contacts module and clicking on the book icon to the right of a user's name: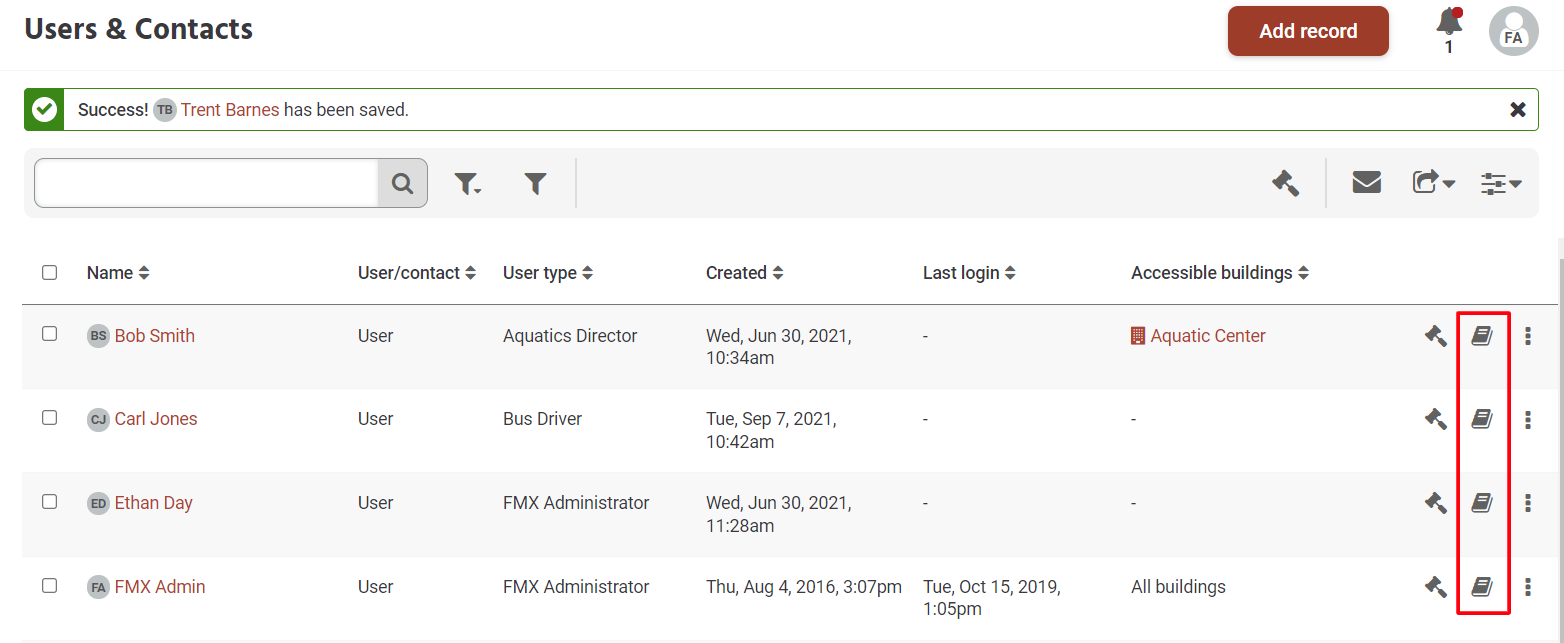 This can also be done by selecting the user's name and clicking Logs in the top right-hand corner of the page:

Was this article helpful?