Equipment logs are used to help you track when a piece of equipment was used for a request. It also tracks specific details such as:
who used the equipment
how long it was used
the cost
Here is an example of the equipment logs from one of our customer's sites.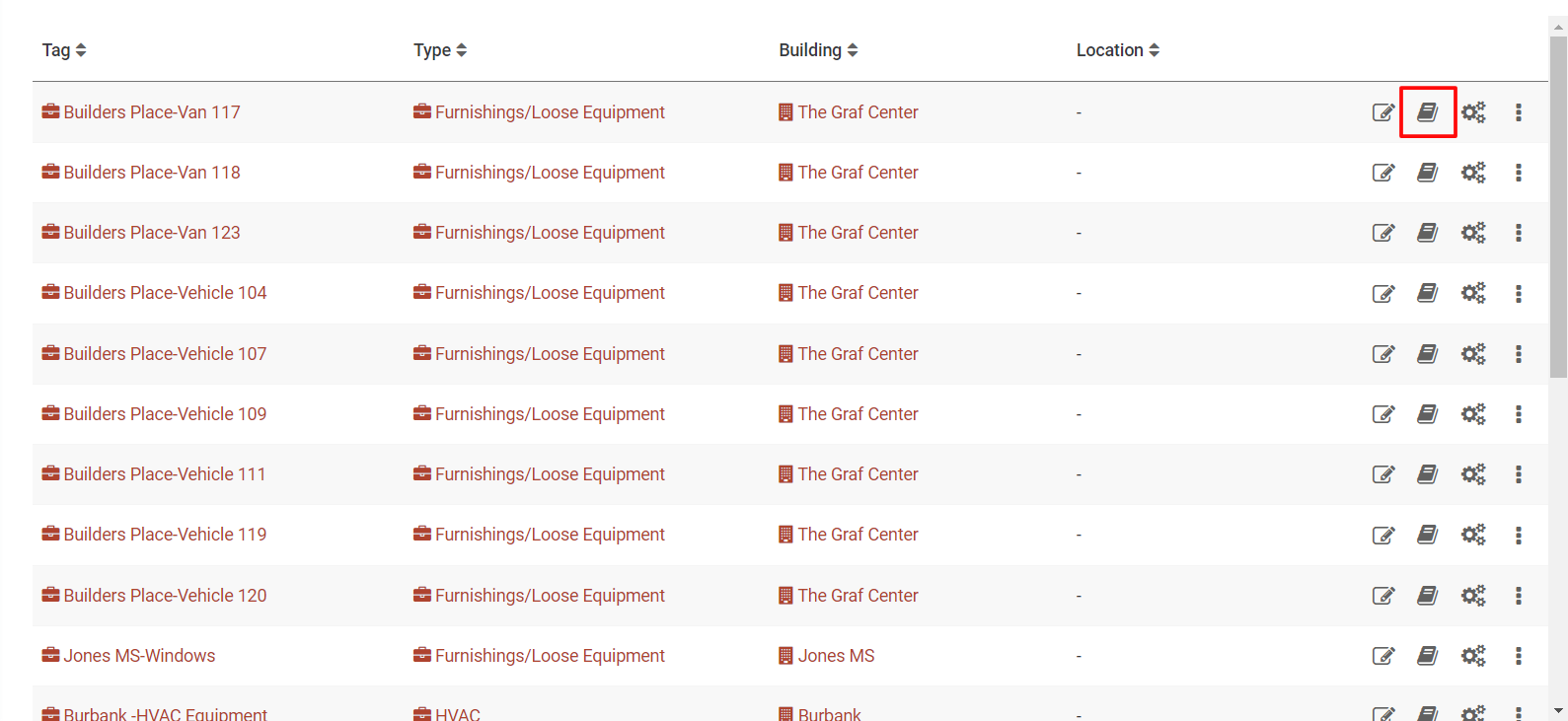 Select the log icon of the item you want to review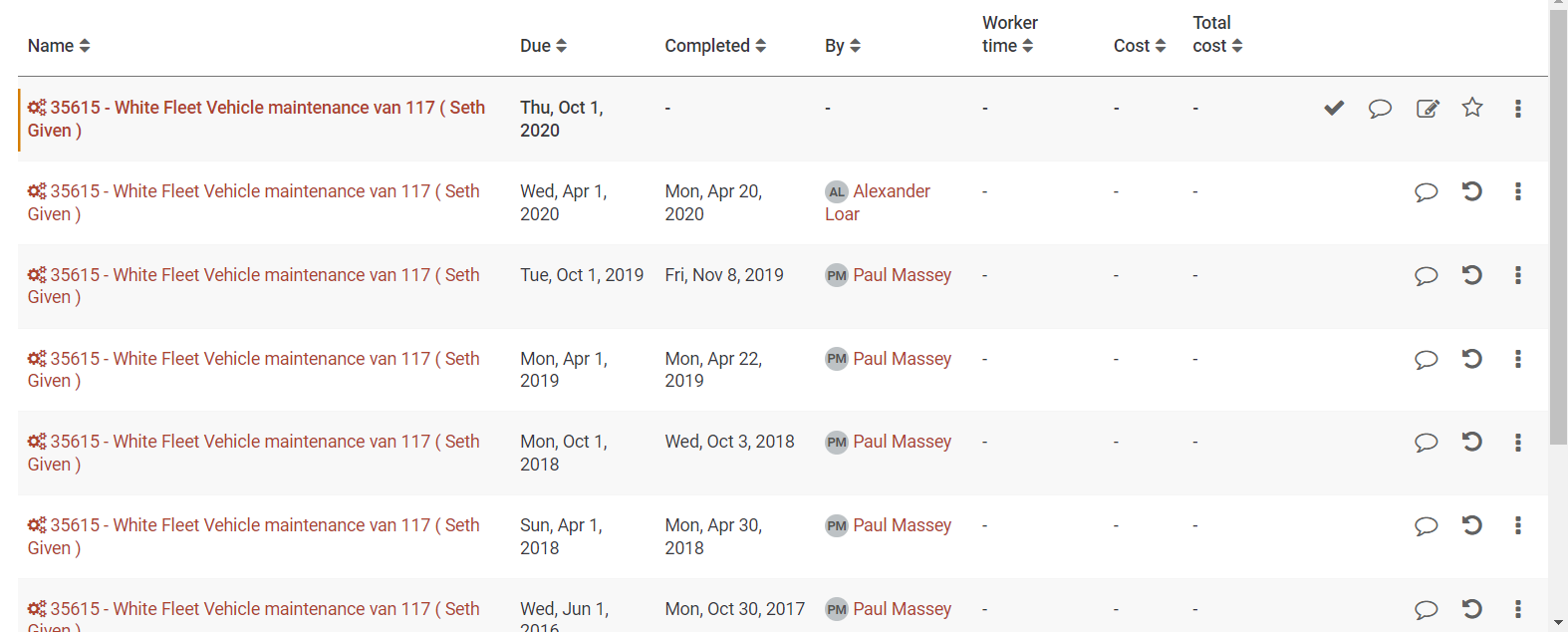 If you would like to log work with a piece of equipment, that was not necessarily associated with a request that was put into the site, you can do so by clicking Add Log: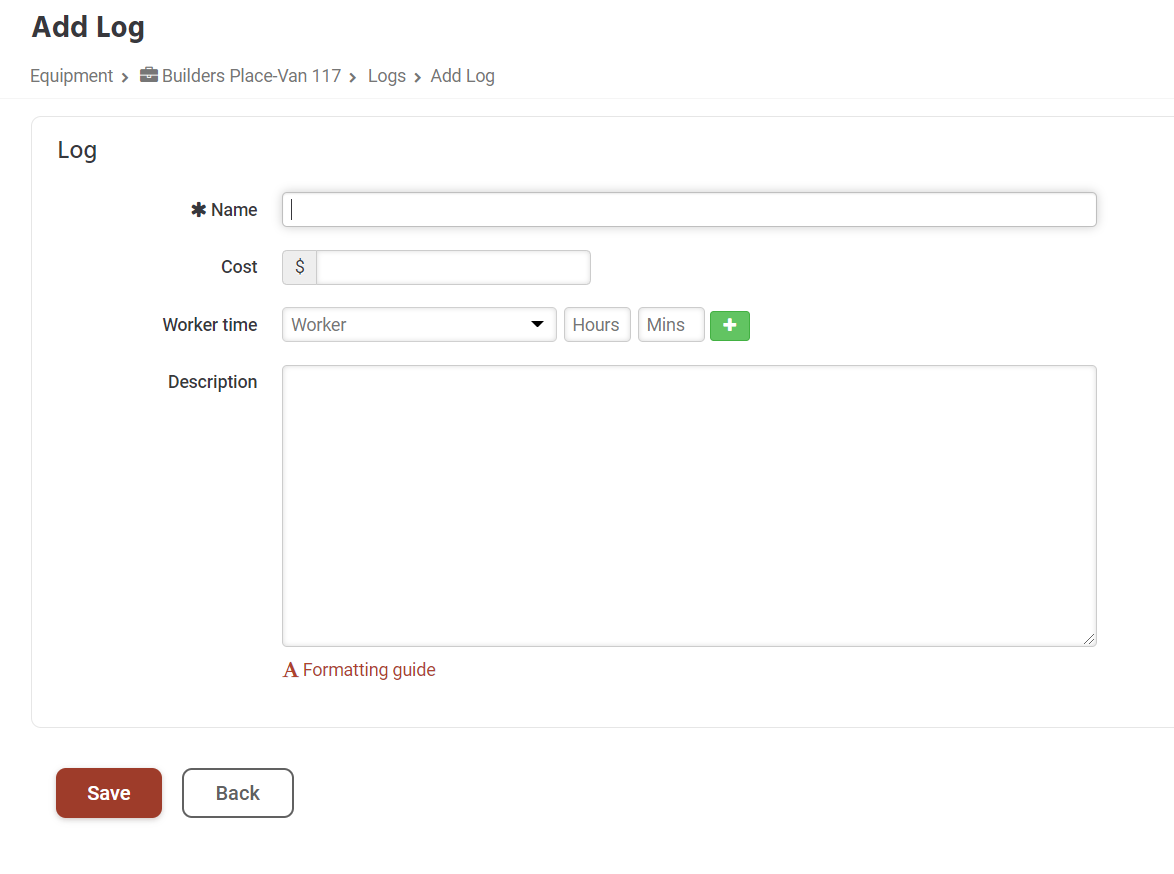 Was this article helpful?