Added Daily Overdue Notifications in Email Preferences
We've recently released the ability to receive daily overdue notifications for Work Requests! This permission can be set up by the User Type. Then each User can turn on these notifications in their individual email preferences.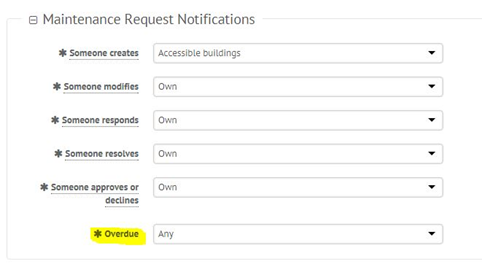 Pre-Populated Assigned Users in the "Worker Hour" Fields when Resolving a Ticket
Now the worker hours field will be pre-populated with the assigned users when resolving a Work Request and executing a Planned Maintenance Task!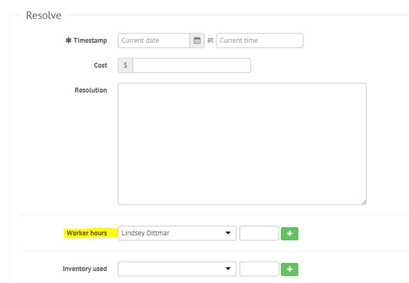 Added a Copy Action to User Types
You now have the ability to copy a User Type! Head to the User Types tab in the Organization Settings, select the user type you would like to copy and hit the "Copy" button.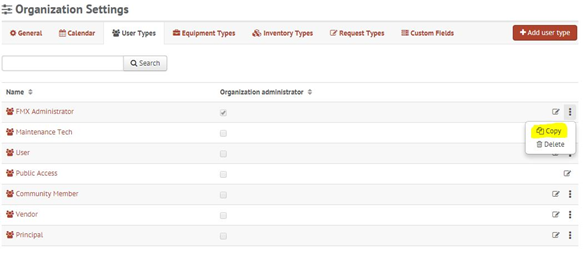 Added Equipment Log to the Users & Contacts Grid View
Have you ever wanted to see the equipment logs associated with a specific User? Now you can in the Users & Contacts grid view by simply selecting the log icon and filtering for the "Equipment log" module!
Added User Type permission to hide the "Requests" tab of Schedule Requests
You can now set up specific user types so they only see "Schedule Request Occurrences" in the Schedule Request Module. You can set this up by selecting the specific User Type in the Organization Settings and scrolling down to the "Schedule Request Access" field. From here you can check 'Hide requests tab" then scroll to the bottom and hit Save!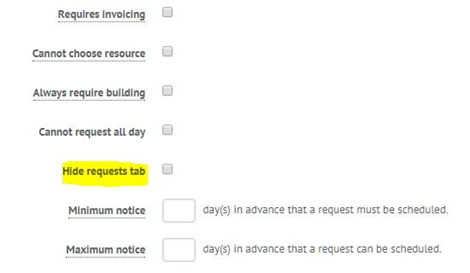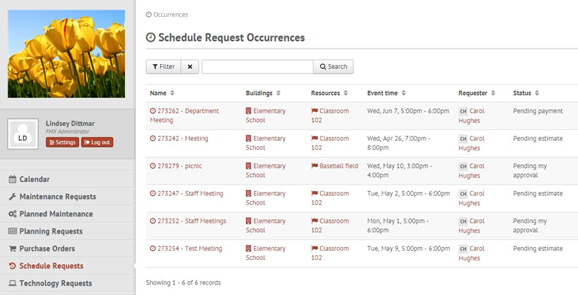 Was this article helpful?