Do you want your Community Members to stay up to date with current events on your FMX calendar?
This is how an FMX Administrator can embed the FMX Public Access Calendar to your Organization's site!
1. Navigate to the "Users Types" tab located in the Admin Settings module.

2. Locate the "Public Access" or "Anonymous" User Type and click the Edit icon to the far right.

3. Scroll down to "Schedule Request Access" section and check the "Read (approved & accepted)" box. This will allow the "Public Access" or "Anonymous" users to only see events on the calendar that are approved and accepted.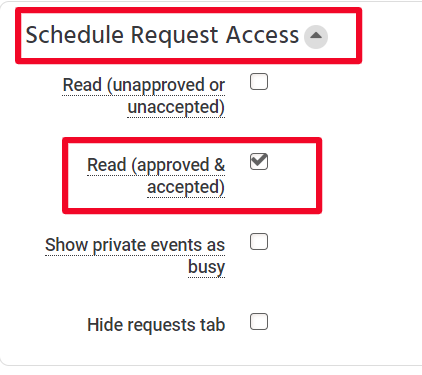 4. Log out of your personal FMX site and enter in the URL containing only your hostname.gofmx.com to access the "Public Access" or "Anonymous" Calendar.
* This is a very important step and will ensure that you do not embed any internal or private events to your public access calendar!

5. Locate the Settings icon in the top right-hand corner of the Calendar and select "</> Embed as <iframe>".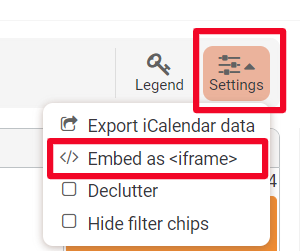 6. A box will then appear with an Embed code that you can send to whoever updates your organization's website.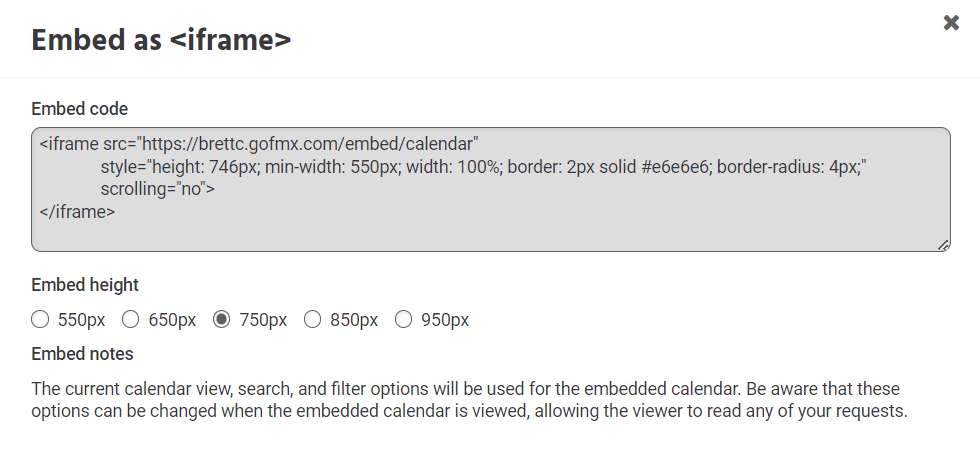 Was this article helpful?